Today we want to talk to you about one of the
great projects
that
Novapet
had in progress, and that is the
100% automation of the integral logistics of preforms
using
laser-guided vehicles
, also known as
LGV's
. In this 2022 we want to present you, with this sensational video, the scope of it since its inception.
As we explained in the post: Industry 4.0, automation of the integral logistics of preforms, laser guided vehicles are key tools for safer, faster and more efficient logistics. They are designed to move loads with unrivaled precision and are powered by high-performance lithium batteries with advanced automatic guidance systems based on laser technology, as well as numerous sensors that provide highly precise and safe maneuvers at the same time.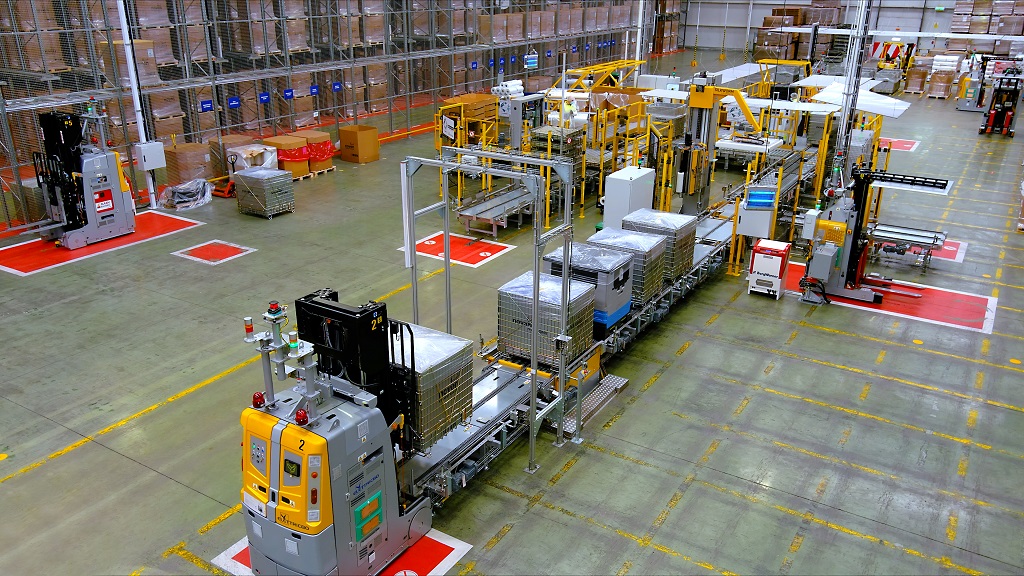 The professionalization of our human team for its control and management is a fact. For this reason, a complete training plan has prepared all our technical staff in the use of these automatic systems, providing them with the necessary skills to operate and maintain a highly technological and complex solution like this one.
LGV vehicles are managed by intelligent control software and, in turn, are programmed to optimize flows and minimize waiting times. The information from the data collected by the software itself will in turn serve as powerful statistics that are very useful for the continuous improvement of operations. For this reason, the project is included in what Novapet has assured the success of its logistics 4.0 with the selection of its partner Elettric80, a world leader in the automation of logistics processes.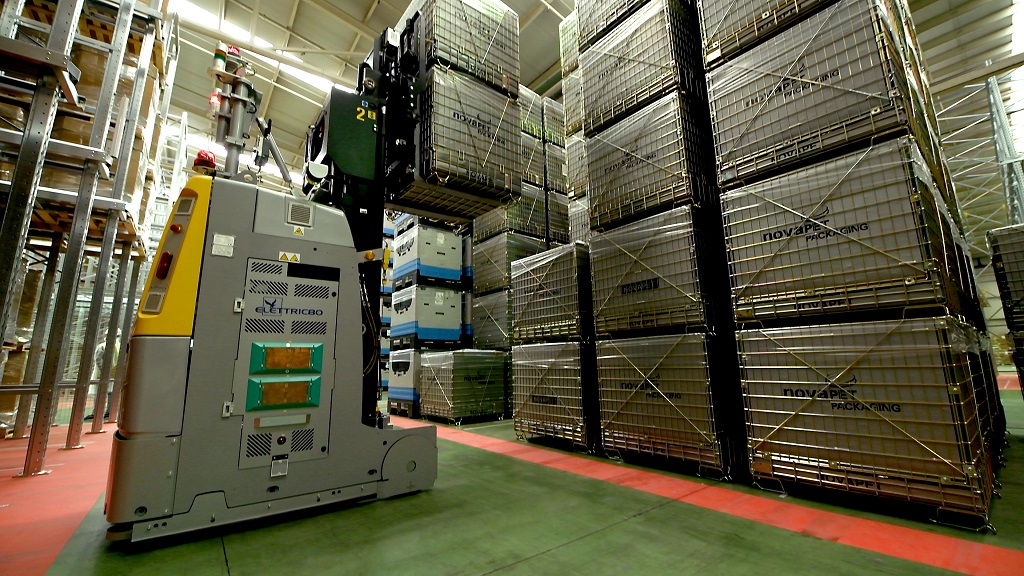 The project in data:
Intelligent management software to control more than 300 references.
40,000 m2 of Wi-Fi coverage.
3,000 m of fiber optics.
1,600 hours of design, development and implementation.
A team of 20 engineers has collaborated in its development.
Permanent management of a stock of up to 300 million preforms.
Control of labeling and traceability throughout the process.
Optimization of warehouse movements.
Possibility of connecting the system directly to customer facilities.
Decrease in energy consumption by 50%.
24,000 m2 of automated warehouses.
Final result: The automation of 100% of the integral logistics of Novapet Envase.
A project of more than two years of hard work that is the clear exponent of the enormous commitment of the SAMCA group, both for the magnitude of the economic investment and for the technical and human effort that has been required by the entire Novapet team.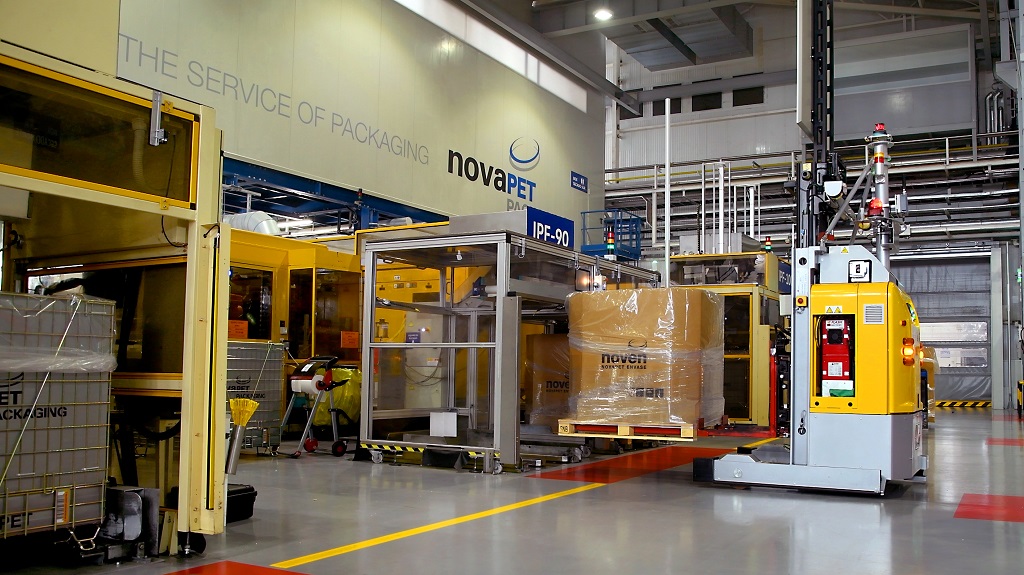 But this effort also reflects our character, spirit, enthusiasm and innovative vocation to continue offering all our clients the highest quality, excellence and the best service.
.