In this newly released 2021, Novapet's team will culminate one of its major projects with the automation of the integral logistics of preforms using laser-guided vehicles, also known as LGV's (which corresponds to its English acronym).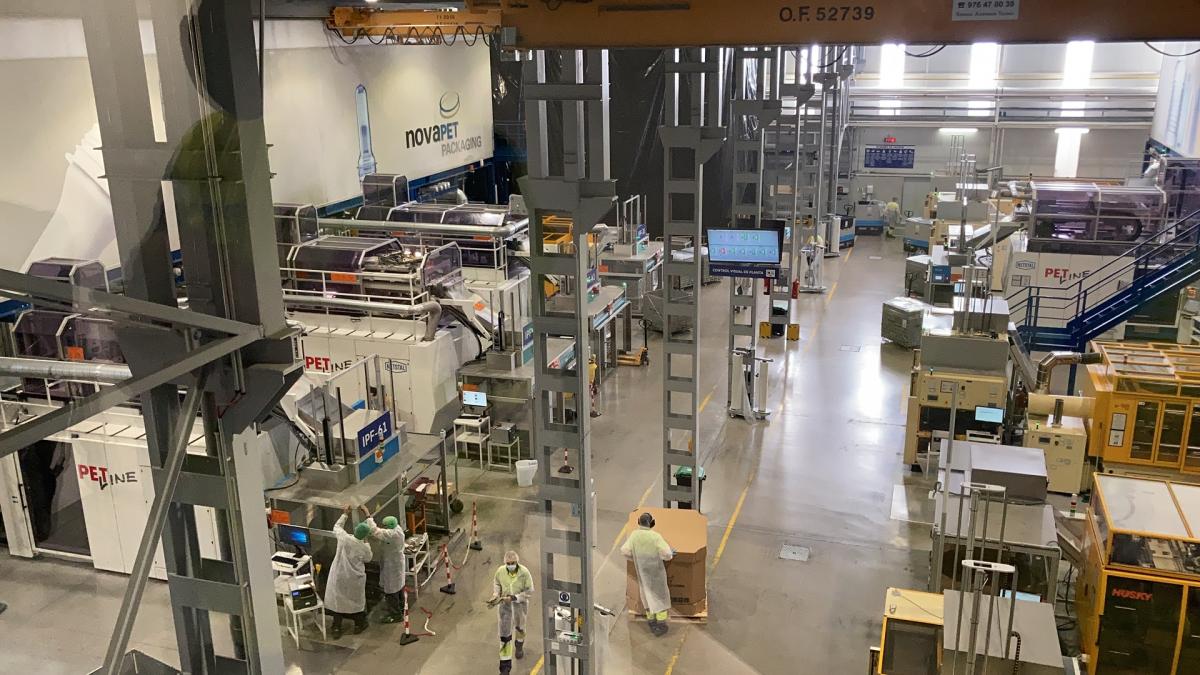 Key tools for safer, faster and more efficient logistics, the LGV will soon be part of the industrial ecosystem of the Barbastro production plant. Designed to move loads with a difficult to achieve precision by human skill, these vehicles, powered by high performance Lithium batteries, have advanced automatic guidance systems based on laser technology, as well as numerous sensors that provide them with highly precise and safe maneuvers at once.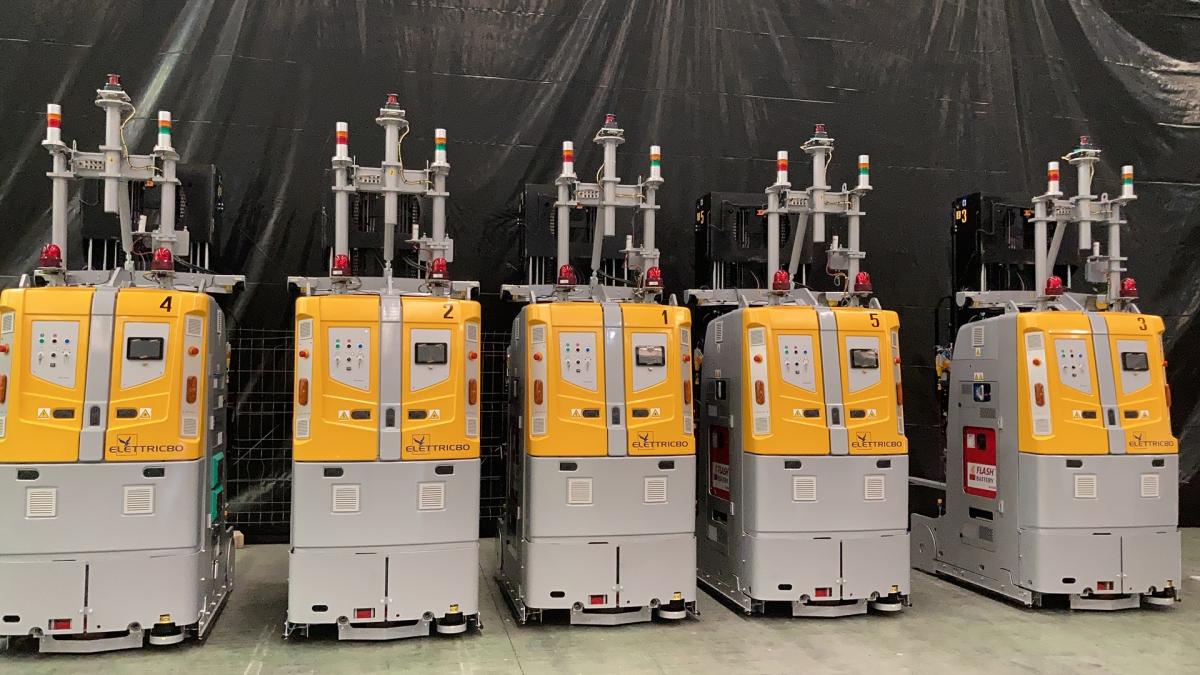 Managed by an intelligent control software, they are programmed to optimize flows and minimize waiting times. Their advanced technology makes them vehicles that do not require the intervention of an operator to perform their basic functions of product transfer, storage and shipment preparation.
The information from the data collected by the software itself will, in turn, serve as powerful statistics that are very useful for the continuous improvement of operations. For this reason, the project is encompassed in what is known as Industry 4.0.
Novapet always prioritizes the safety of its employees. For this reason, LGVs integrate safety barriers capable of detecting people or obstacles that are in their path or work area, reducing speed and even stopping the vehicle completely if necessary.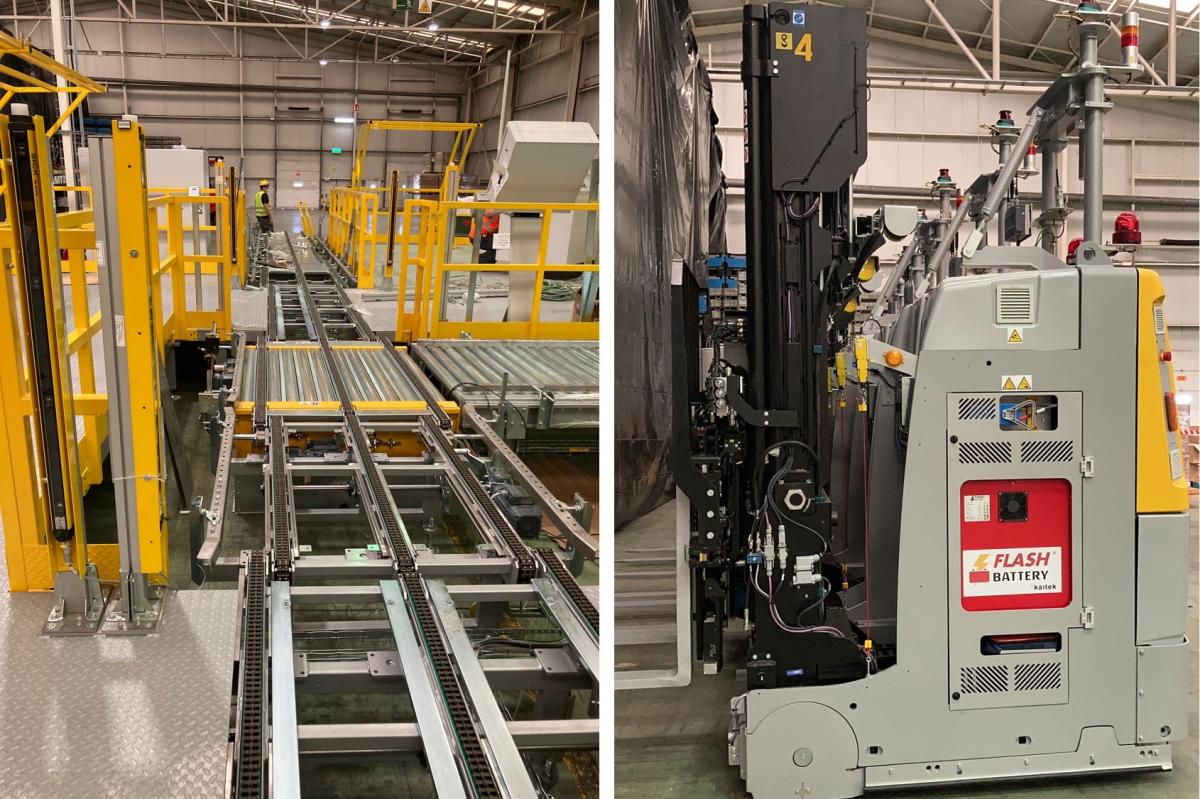 A complete training plan has trained all our technical staff in the use of these automatic systems, providing them with the necessary skills to operate and maintain a highly technological and complex solution like this one.
To ensure the success of this new logistics 4.0, Novapet has also bet heavily on the selection of its partner. For this reason, it has been decided to rely on the experience of Elettric80, a world leader in the automation of logistics processes. With a long history of more than 30 years implementing LGV automatic systems, Elettric80 is specialized in the integration and automation of complex logistics in a wide range of different sectors, but especially within food and packaging.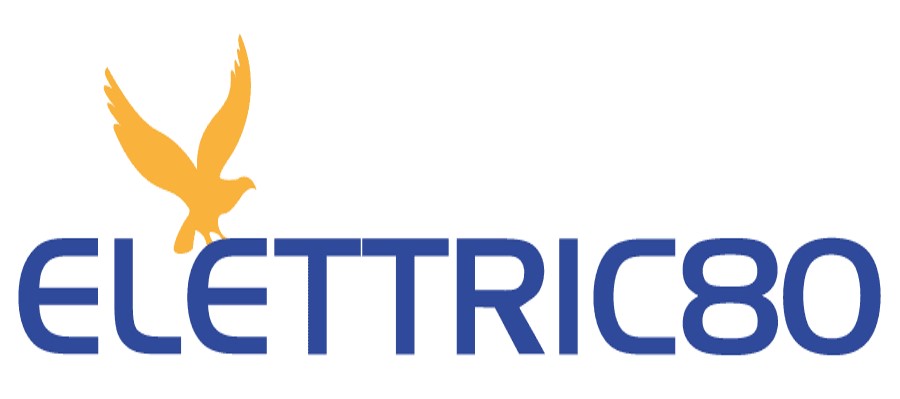 The definitive commissioning of the system next spring will have involved more than 2 years of hard work and are a clear example of the enormous commitment of the SAMCA group, both due to the magnitude of the economic investment and the technical and human effort that it has required by the entire Novapet team.
But this effort also reflects our character, spirit, enthusiasm and innovative vocation to continue offering all our clients the highest quality, excellence and the best service.