A SAMCA Group company

NOVAPET® is part of the SAMCA Group, and shares its commitment to innovation, sustainability and quality. Discover more at:
gruposamca.com
Novapet® is a company that belongs to a family-owned holding residing in Aragon: the SAMCA Group.
Since 1967 it has become a solid business group, with an annual billing of nearly 850 million euros, and a position of leadership in innovation in all the sectors in which it is present. Overall, it groups together more than 50 companies and directly employs around 3,500 persons in Spain, France, Italy and Portugal.
It is present in the sectors of mining, renewable energy, synthetic fibres, agri-food, real estate development, agrochemistry, logistical infrastructures and plastic polymers, dedicated to the markets of automobiles, electronics, household appliances, technical textiles and containers, with NOVAPET® being one of its leading companies in this last market.
The SAMCA Group has its installations distributed throughout Spain, as well as in France, Italy and Portugal.
Work with us
In the SAMCA Group we work with the firm belief that the creativity and capacity of our teams are the source of progress, added value and competitive advantage of our Business Areas.
From the employment page of the SAMCA Group, we offer you a portal in which you can consult, seek and select our most recent offers, manage your curriculum vitae in a simple manner and register for the offers that adapt best to your profile.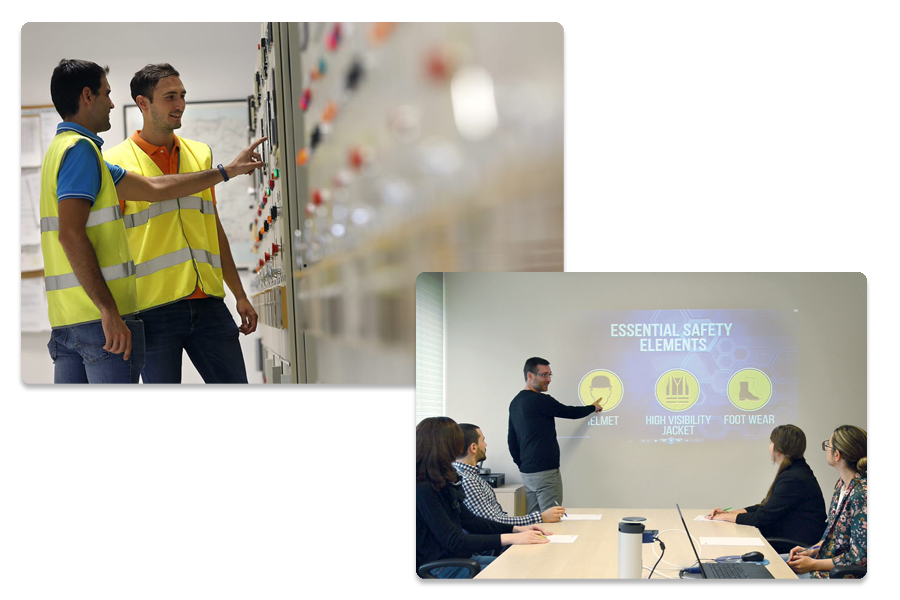 Selection process
The selection process of the SAMCA Group begins with the definition of the required professional profile and its search, in order to subsequently select the ideal candidate for the vacant position.
Throughout the process, a selection technician and the manager of the position intervene. Both will be in charge of analysing the degree of appropriateness of the candidates for the vacant position, as well as their generic and technical competence.
Our team, our best asset.
At Novapet® we firmly believe that one of the principal competitive advantages of our company is the human team that comprises it.
Persons who represent values. Values to which the SAMCA Group has been committed from the beginning and that are present in all our work teams. Active, trained, dynamic, responsible, capable persons and, above all, with high doses of business responsibility and responsive to very diverse situations.

Our departments of purchasing, planning, administration, accounting, polymerization, injection, blowing, human resources, commercial administration, sales, engineering, industrial, laboratory, trigeneration, logistics, exportation, sustainability, technical center, maintenance, cleaning, safety, … form a great team of which we are proud.
Note: photos taken before Covid-19

Get to know our team through the Meet the expert project.
Meet the expert is a project that brings people together. Through it we invite you to get to know part of our employees, in a series of personal and informal interviews, where in addition to explaining their main tasks in their daily work, they show us their particular vision regarding PET.
David González
Novapet Managing Director.
Fernando Calvo
Novapet Raw Materials Director and Key Accounts Manager.
Ricardo Monfil
Novapet Sales Manager of Polymers Division.
Fortún Leza
Novapet Technical Director CTE PET (PET Packaging Technical Center).
Juan Antonio Cejalvo
Novapet Industrial Director.
José Antonio Ramos
Novapet Packaging Division Director.
Anselmo Rami
Novapet Supply Chain and Planification Manager.