The XII edition of the Ultra Trail Guara Somontano took place last weekend, October 25 and 26, 2021 in the beautiful town of Alquezar. A long-awaited edition after the stoppage caused by the global Covid-19 pandemic for all runners. The organization, after a difficult year to start this test again, with a lot of energy, enthusiasm and more enthusiasm than ever, showed us that they can do everything and more, and carried out one of the most epic editions of the Ultra Trail Guara Somontano, for its environment, for its people and for very changing climatic conditions between some tests and others, which made for all the participants, without a doubt, a challenge not to forget.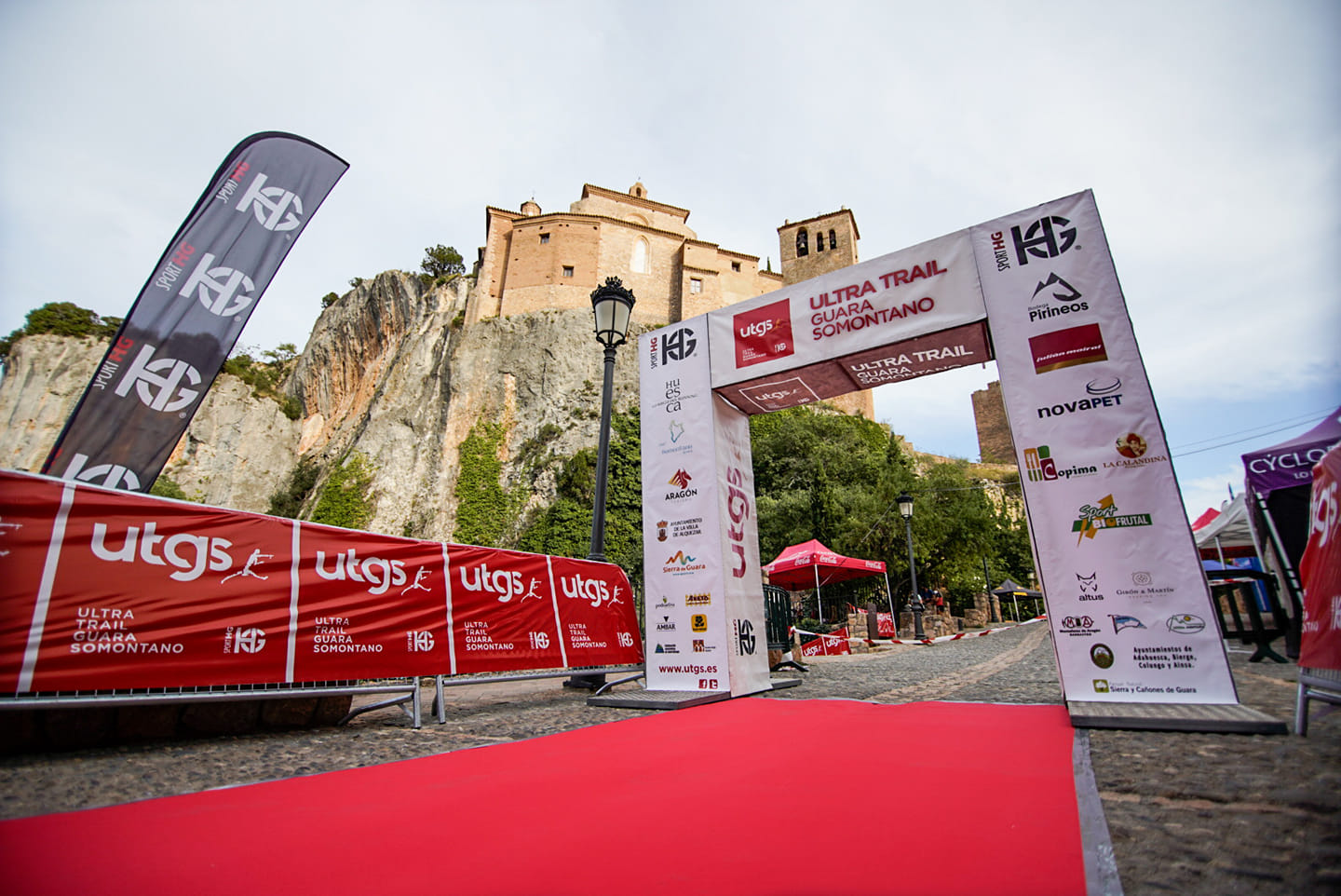 Novapet, which has been collaborating with the race since 2019, once again contributed its grain of sand in terms of sustainability for the long-awaited event. We prepare an exceptional team of volunteers distributed among the most relevant refreshment and control points among the four events throughout the weekend, with the main objective of achieving a recovery of PET containers that were used in the refreshment stations. As we already told you in a previous post, in this edition, Coca Cola and Acuarius were incorporated into the traditional water containers, some PET bowls and spoons for solid supplies, which were delivered both in the race and at the finish line. We want to share with you some snapshots of our volunteers at the different points where they were collecting PET.

Alquezar provisioning

Viña and Rodellar provisioning

Las Bellostas provisioning

Mesón de Sevil provisioning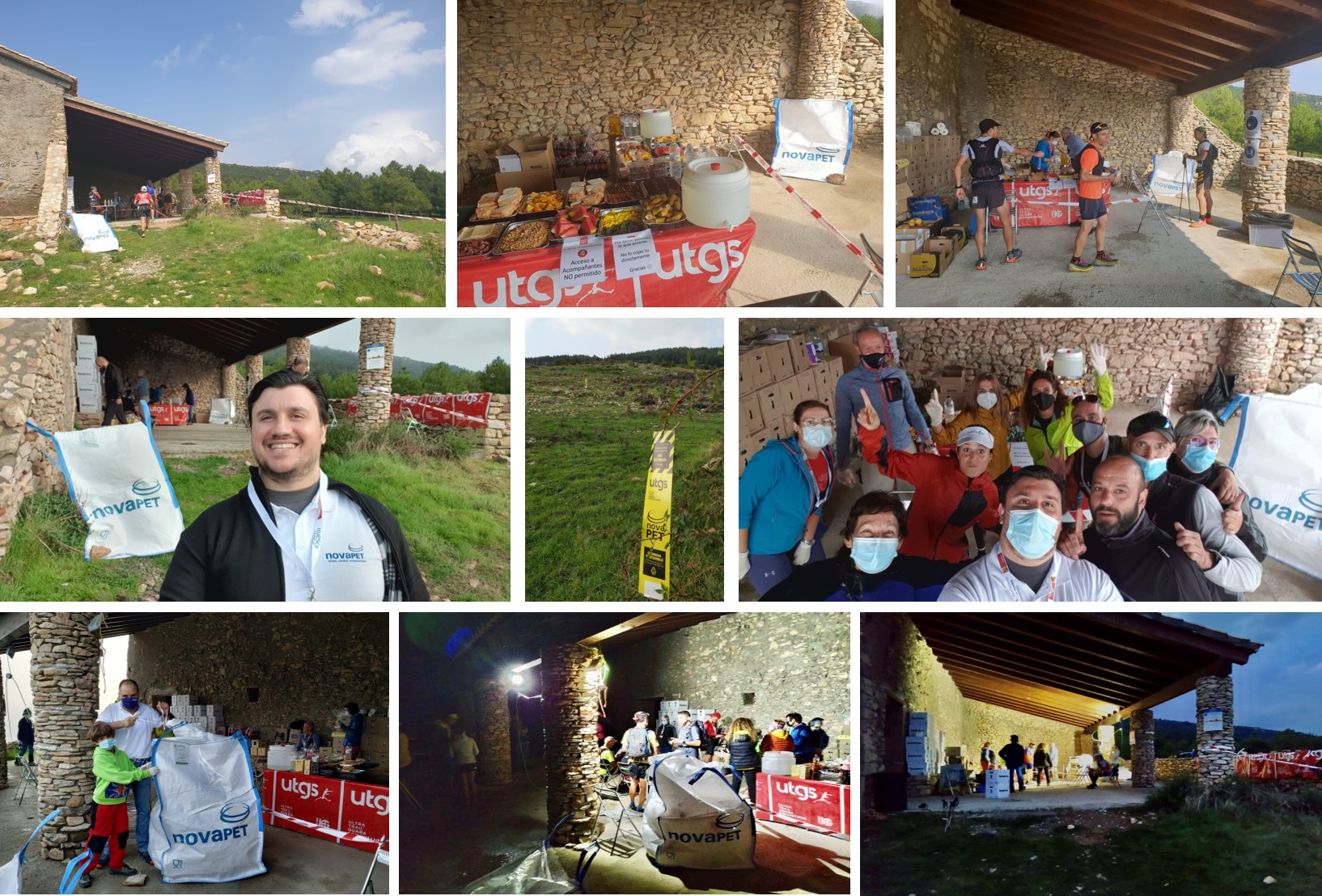 Radiquero provisioning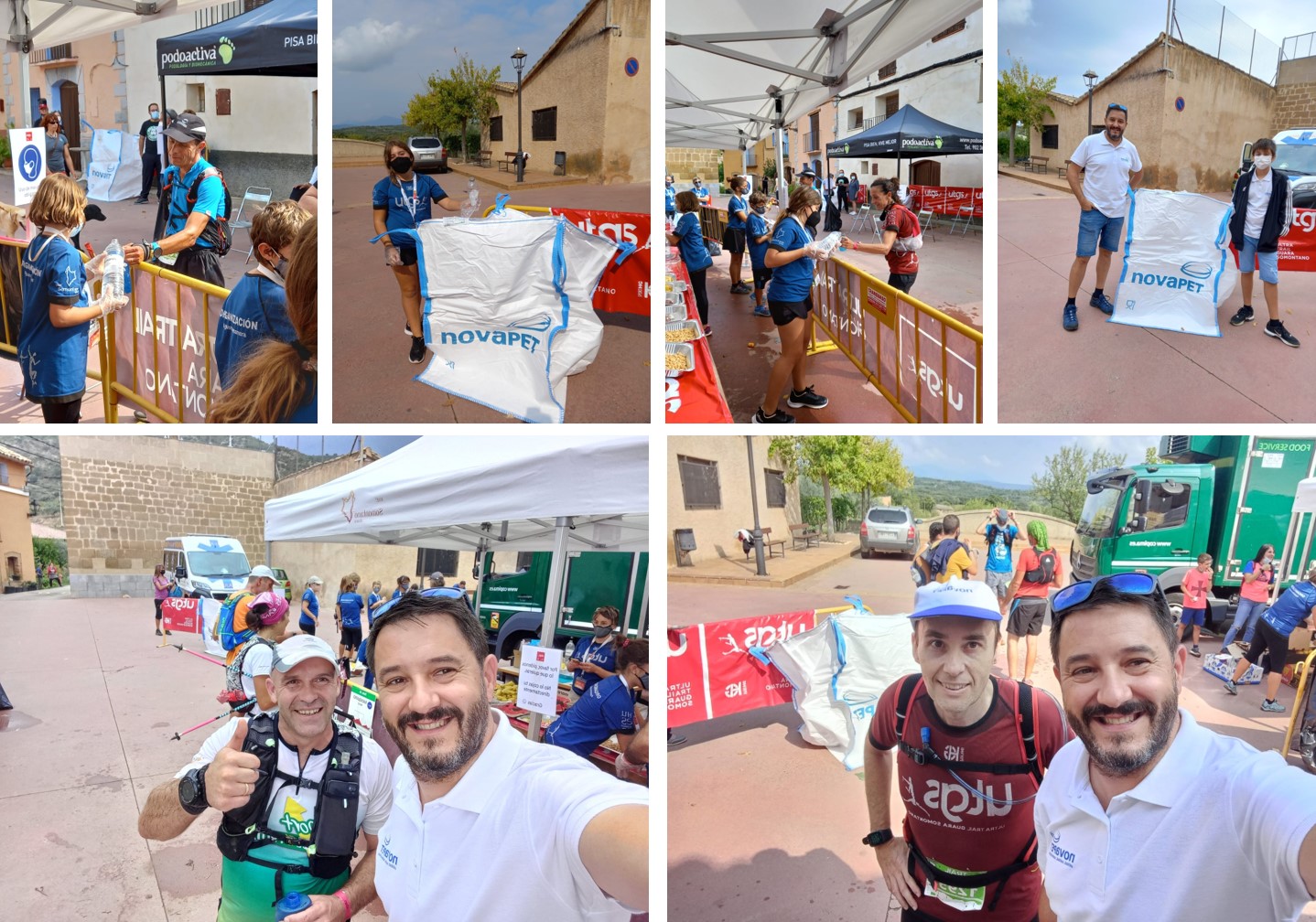 Some employees also participated in some of the tests of this XII edition and we wanted to remember their passage through checkpoints and their long-awaited passage through the finish line.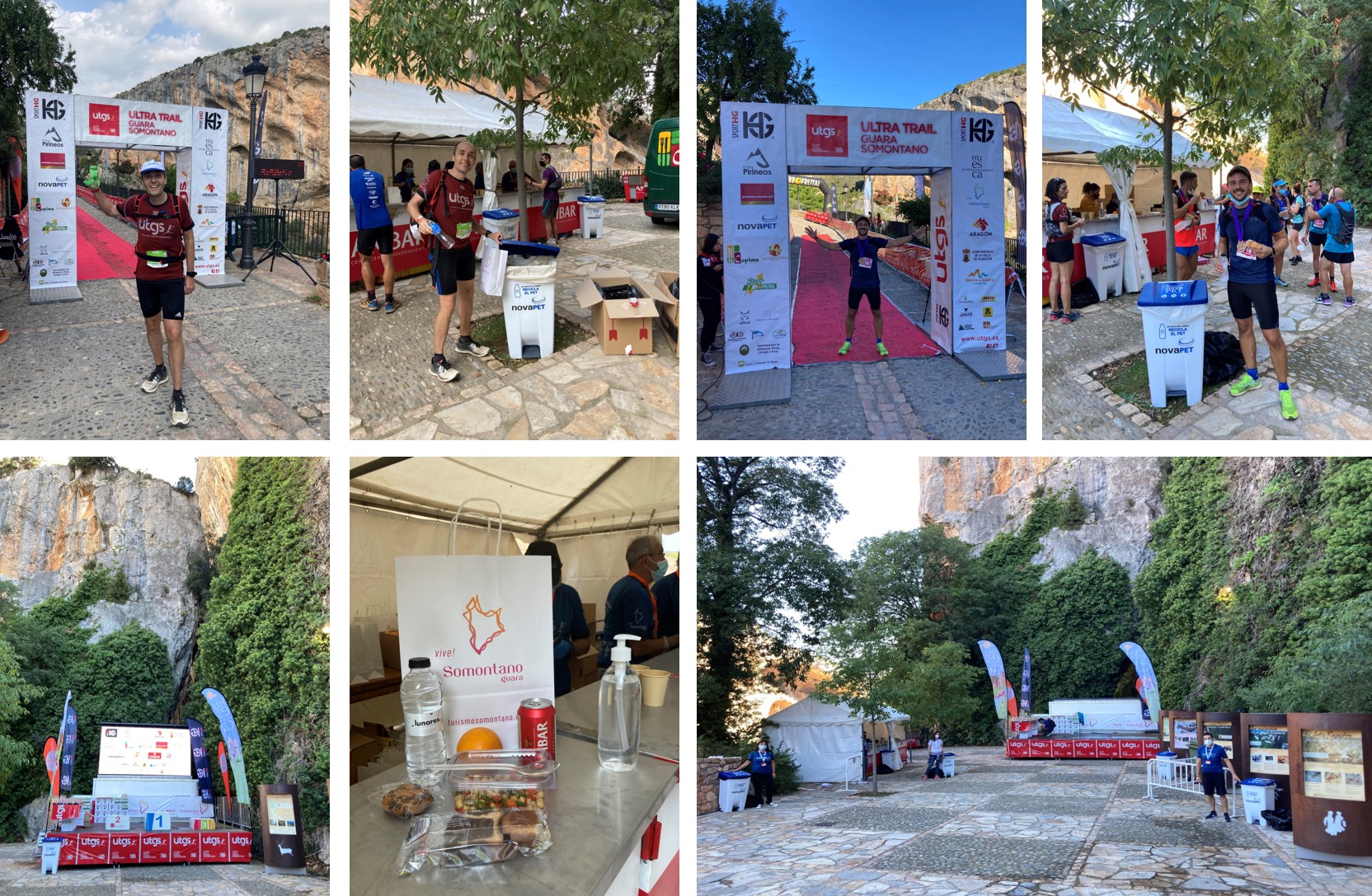 As an important action in terms of sustainability, in this XII edition some PET marking bands designed and produced exclusively for this edition and for many others that are to come were incorporated; The different groups of brooms were in charge of this, which after each test carefully removed all of them.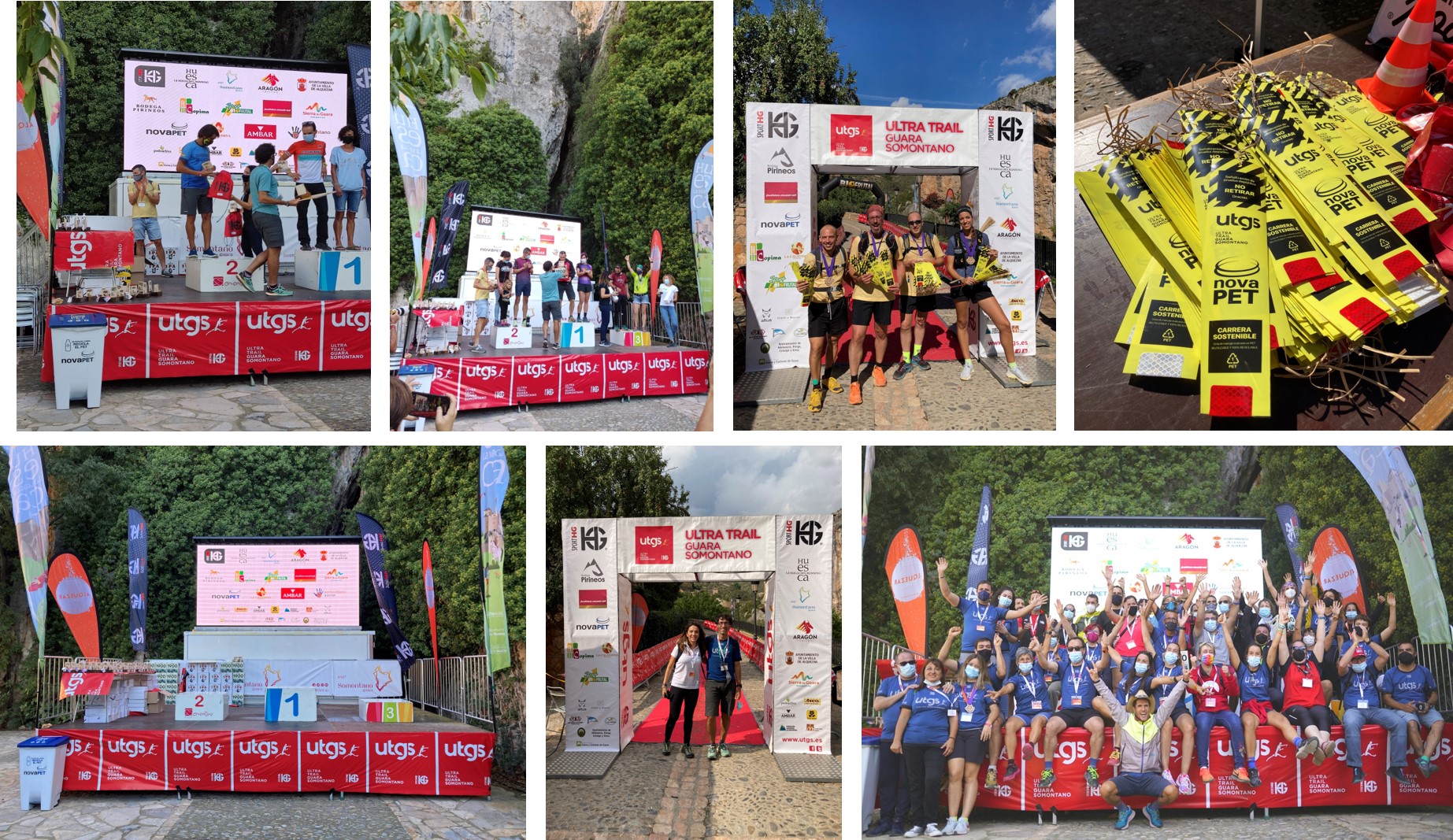 From Somontano Social, they are already working on the recovery, cleaning and pressing of all the collected PET, and the figures point to a slightly lower volume compared to the last edition of 2019, but this is also due to a decrease in the corridors ( more than 400) that finally did not come out in each of the tests, given the bad weather forecasts. Throughout this week we will have specific data on the final collection. Despite this, the volume of improper items collected, we can tell you that it has dropped very considerably and that is due to the great work that our team of volunteers did at each collection point, training, explaining to the rest of the volunteer collaborators in the UTGS and eliminating from each container placed to collect the PET, any other product or residue that they could find in it. Thank you so much guys!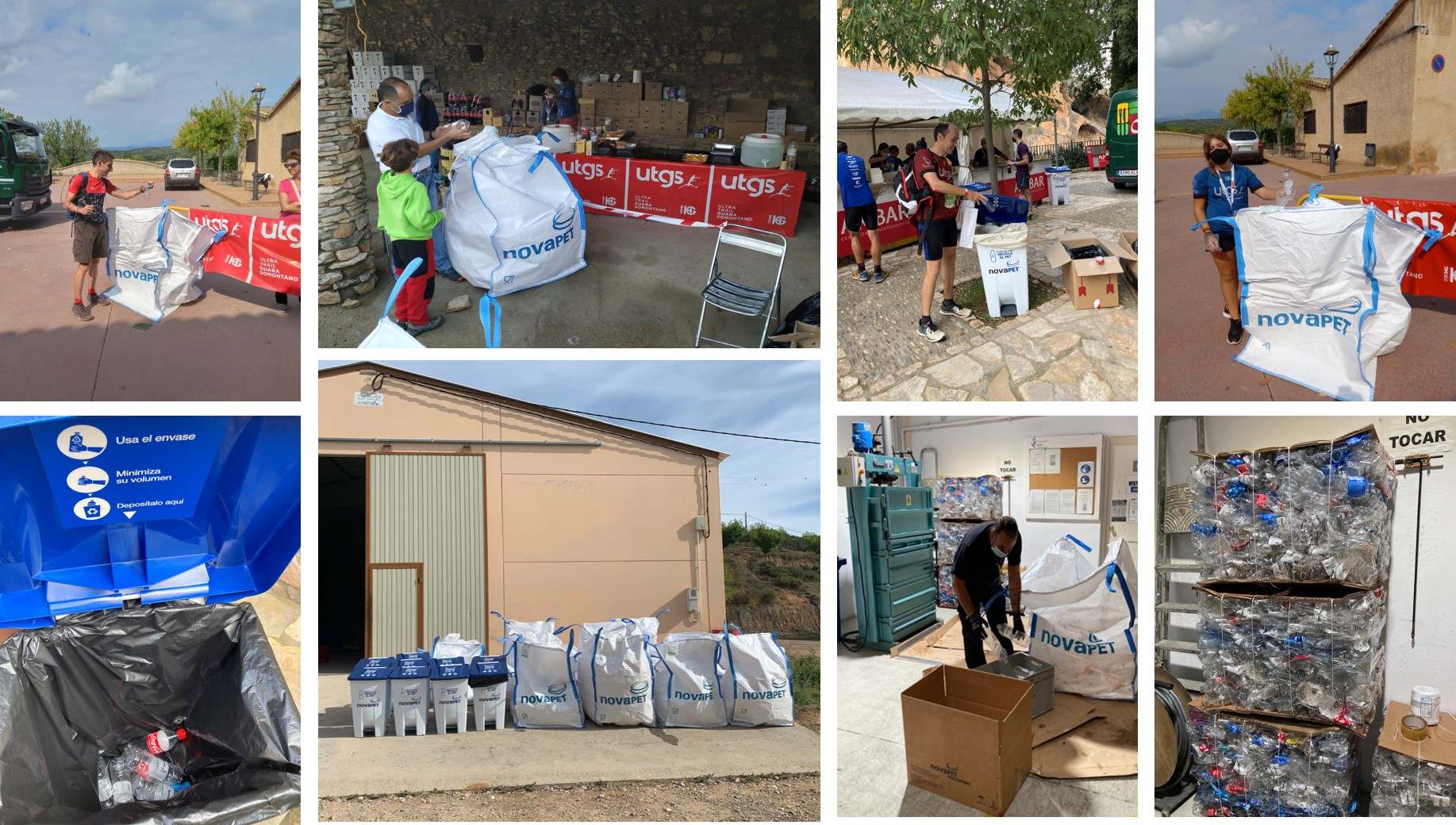 Undoubtedly, the Ultra Trail Guara Somontano, thanks to Novapet, is positioned as a benchmark in sustainability in mountain races, not only nationally, but also internationally. We hope to serve as an example so that this type of action is repeated in all kinds of sports events.