At Novapet we are always trying to devise and develop new projects that bring us closer to one of our main objectives: to show and demonstrate PET sustainability. A few months ago, the idea of ​​facing new challenges for this purpose, outside our comfort zone, was taking shape, and soon we came to a conviction: how could Novapet better promote the main PET virtues than in a action in which sport and sustainability converge? From the first moment we had it clear, a sporting event that combined in our territory, the Somontano region, those values ​​and that highlighted the usefulness that PET brings to sports life, and, at the same time, the value of this material once is used has itself. And, what many still see as a waste, is for us, the most valuable resource.
The Ultra Trail Guara Somontano HG is an event of mountain races that in this 2019 celebrated its XI edition, of course, it is well known by people who live in the Somontano, but also outside it, both nationally and internationally; This test seemed to us to be the proper environment to launch this project that will undoubtedly mark a before and after in Novapet.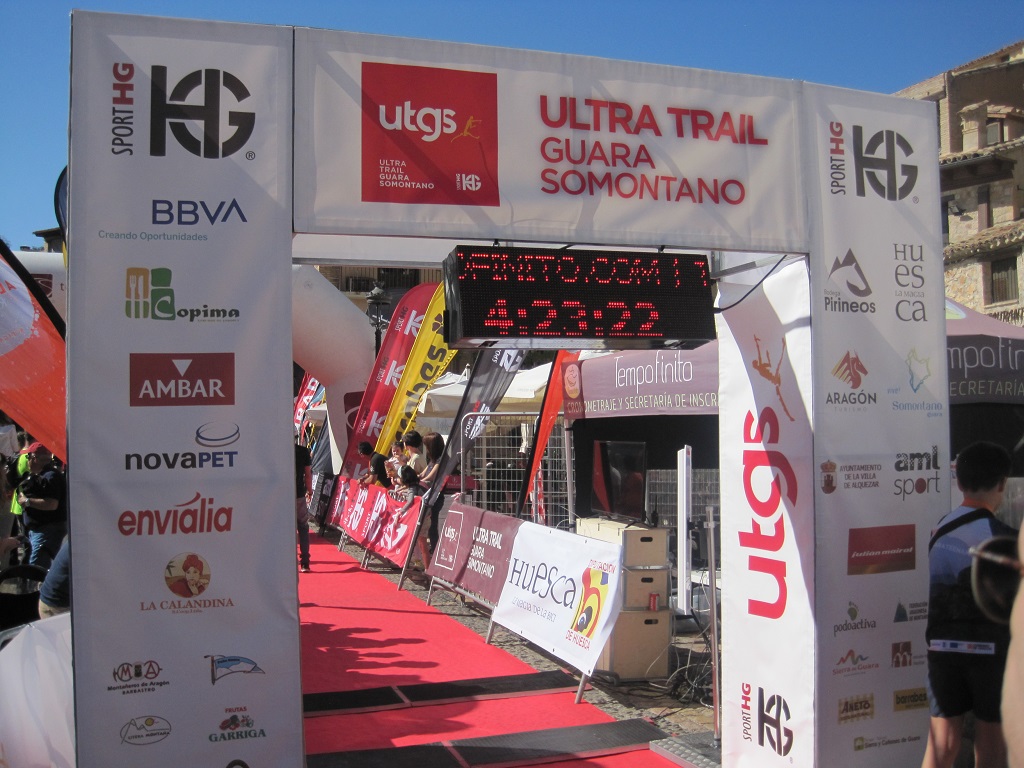 Why a selective PET collection? Within the sector, companies that produce PET know the real and urgent need for a greater availability of recycled PET (r-PET, as it is called in the sector). Year after year European regulations urge producers to include in their bottles produced, until a few years ago produced only with virgin PET, a percentage every year, of r-PET. And this is not possible if its offer is not increased in the market. Selective PET collection is key, and for this reason it is vital to explain to consumers that PET is not a waste anymore, it is not a plastic, it is a very valuable resource that we should not waste, since it allows BTB recycling (bottle to bottle) in any of its applications, so it is 100% recyclable.
This event, which brought together almost 5000 people, including runners, companions, volunteers, media and other visitors during the 4, 5 and 6 of October, allowed us to perform, as an initial test of selective PET collection, a real experiment on the PET consumption in a high level sports event. There were a total of 30 locations between control and refreshment points at the Sierra de Guara, to which our team of volunteers moved to ensure that this selective PET collection, and to ensure that it was done correctly. An enriching experience for all of us, from which we get a great learning, and many ideas for future editions.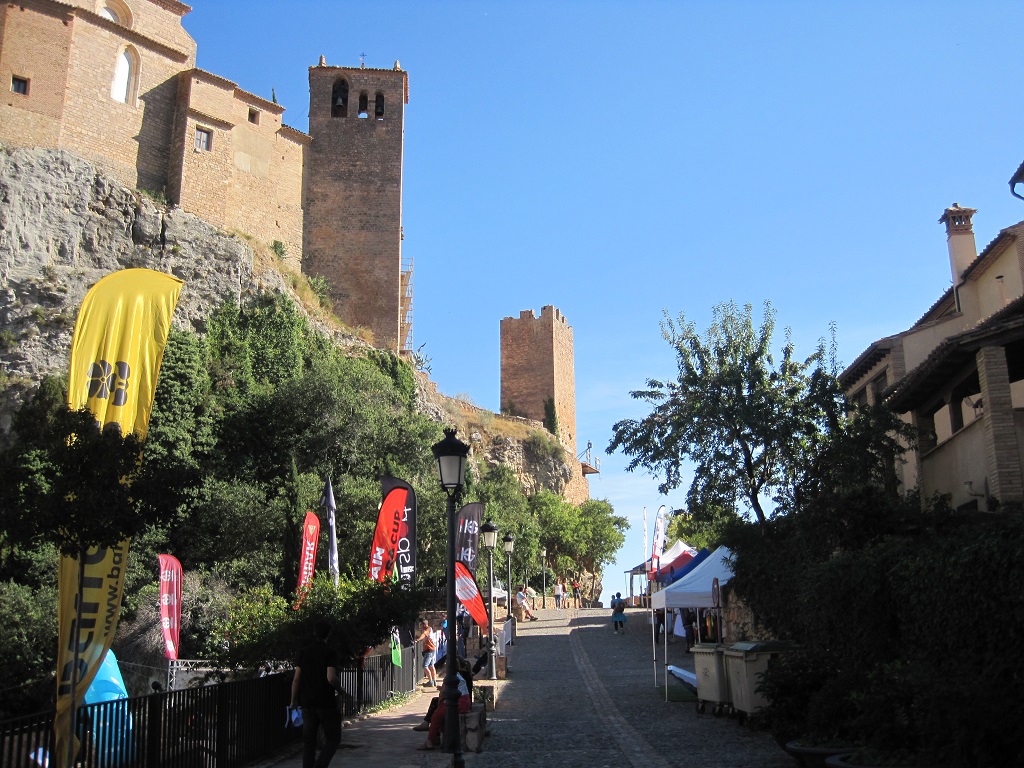 Soon we will give you information about the PET collected and more specific information of the race and our intervention, but for now, we do not want to finish this post without thanking the the Ultra Trail Guara Somontano HG organization, specifically its directors Pau Jordán and Santi Santamaría for his kindness, availability and good work, before, during and after the event.
Surely many more interesting projects will come out of this union, which we will tell you little by little and, surely this is only the beginning of a lot of small actions, that will take shape and will be arriving to more and more places in our region, an area that, above all, we want to take care of and make it a sustainable and exemplary territory in the Spanish geography.
Finally, we leave you some of the photos of our stay on this XI of the Ultra Trail Guara Somontano HG, we really hope you will enjoy them.
Distribution of the race bibs, 4th October.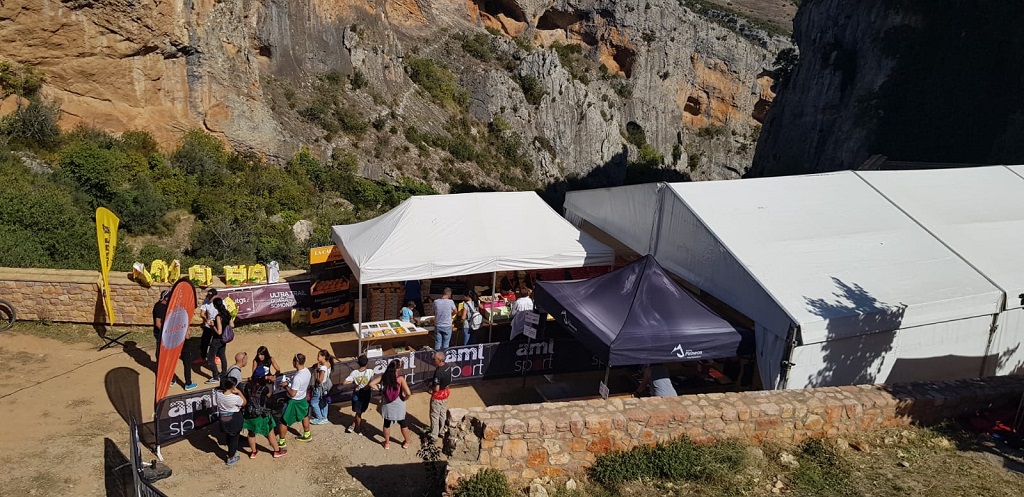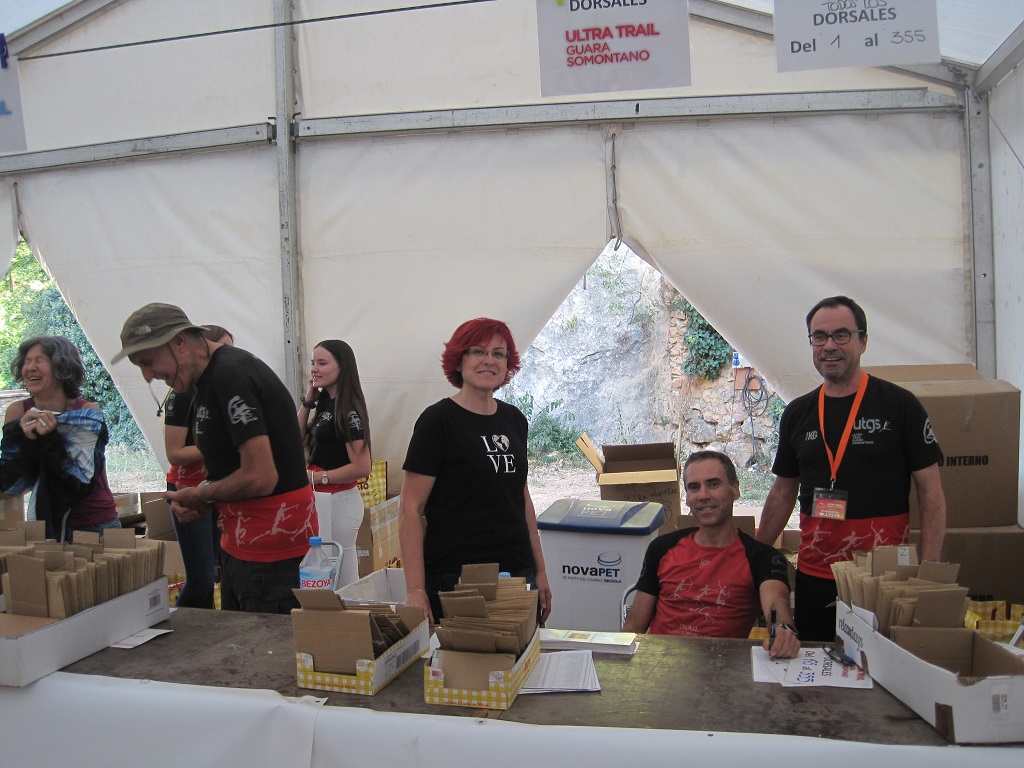 Novapet's stand.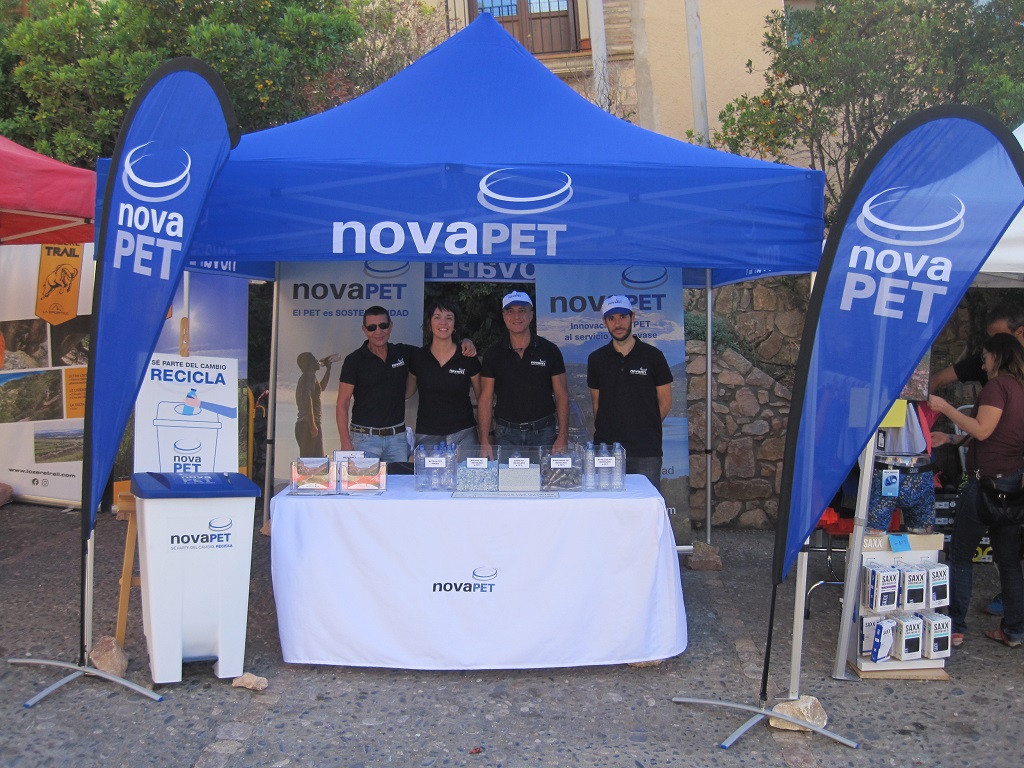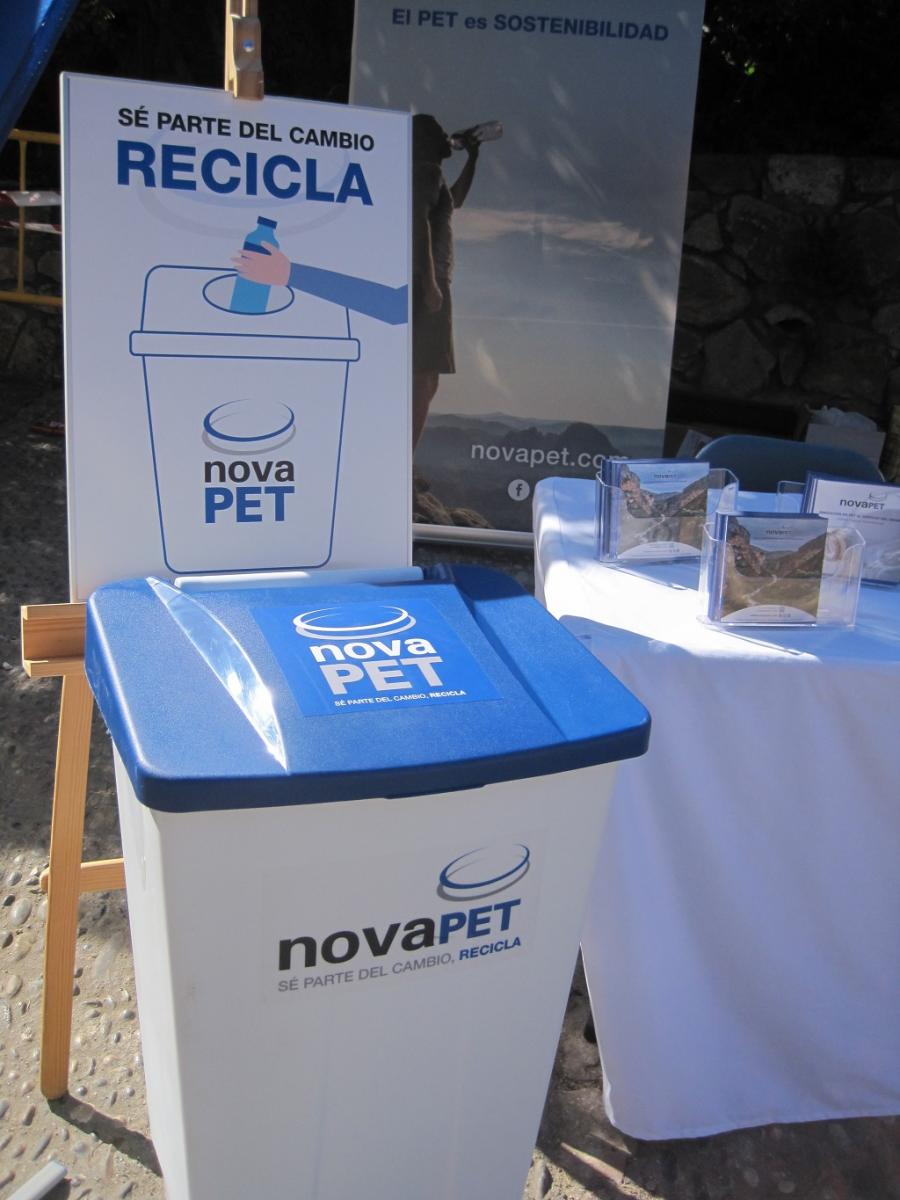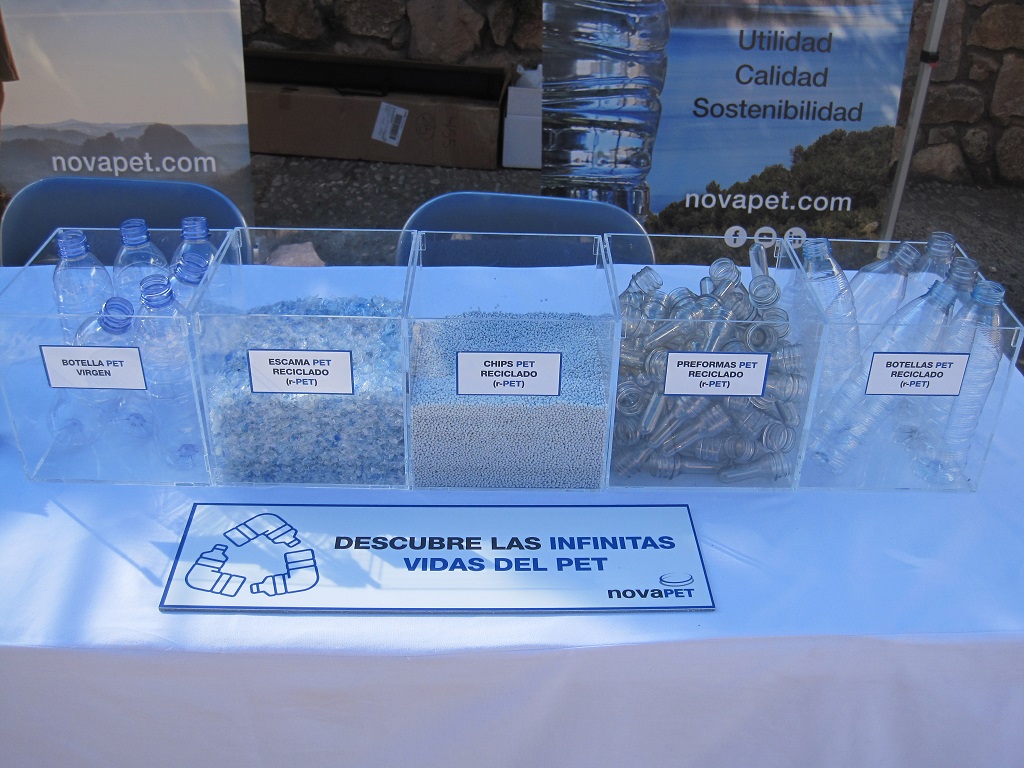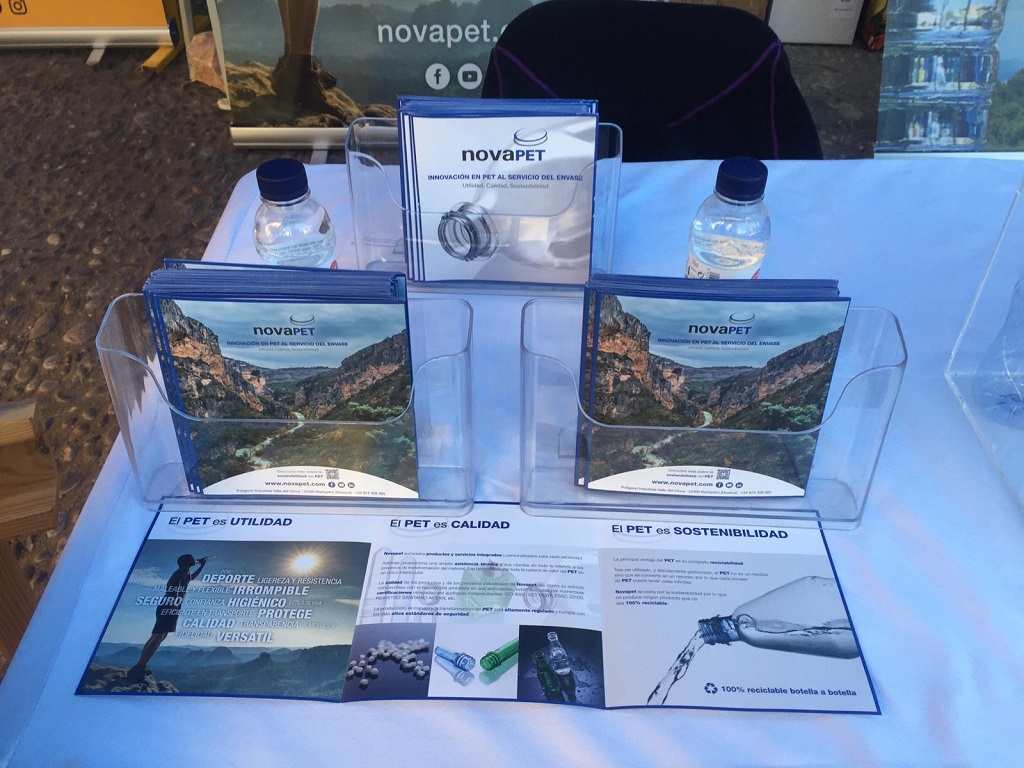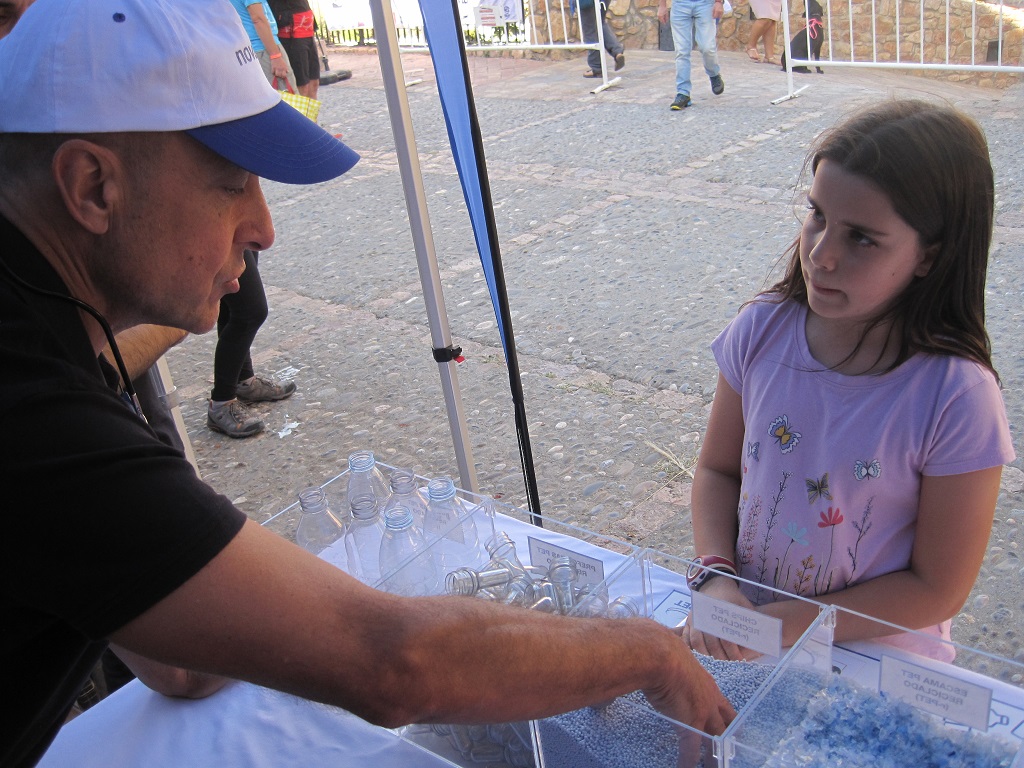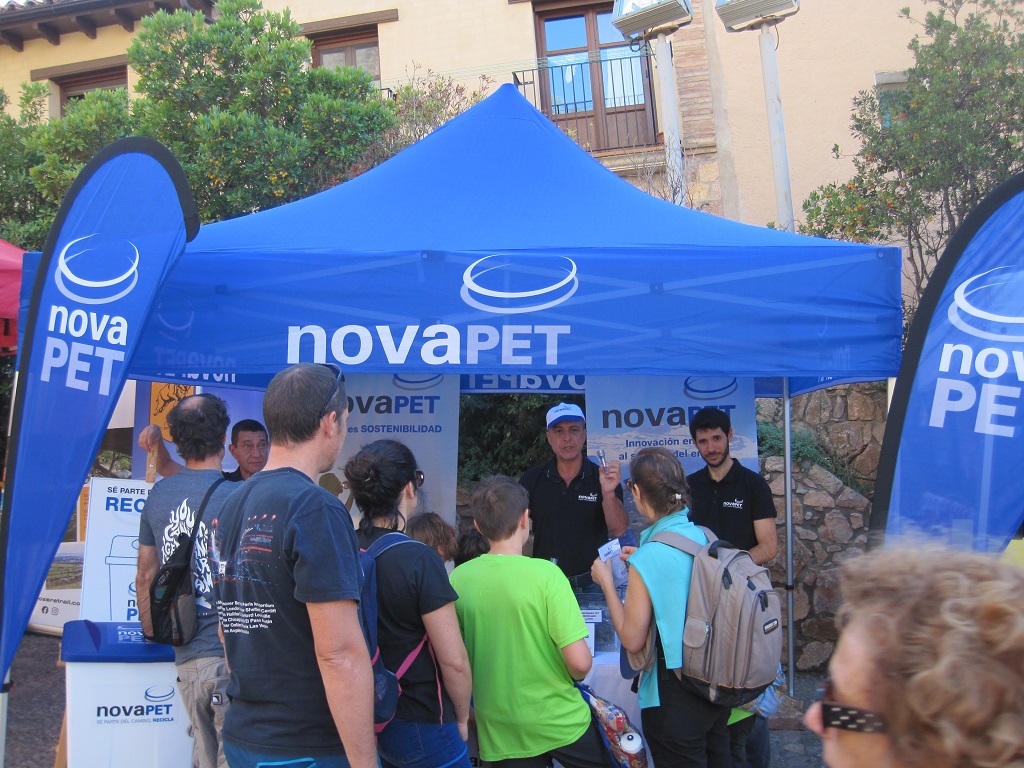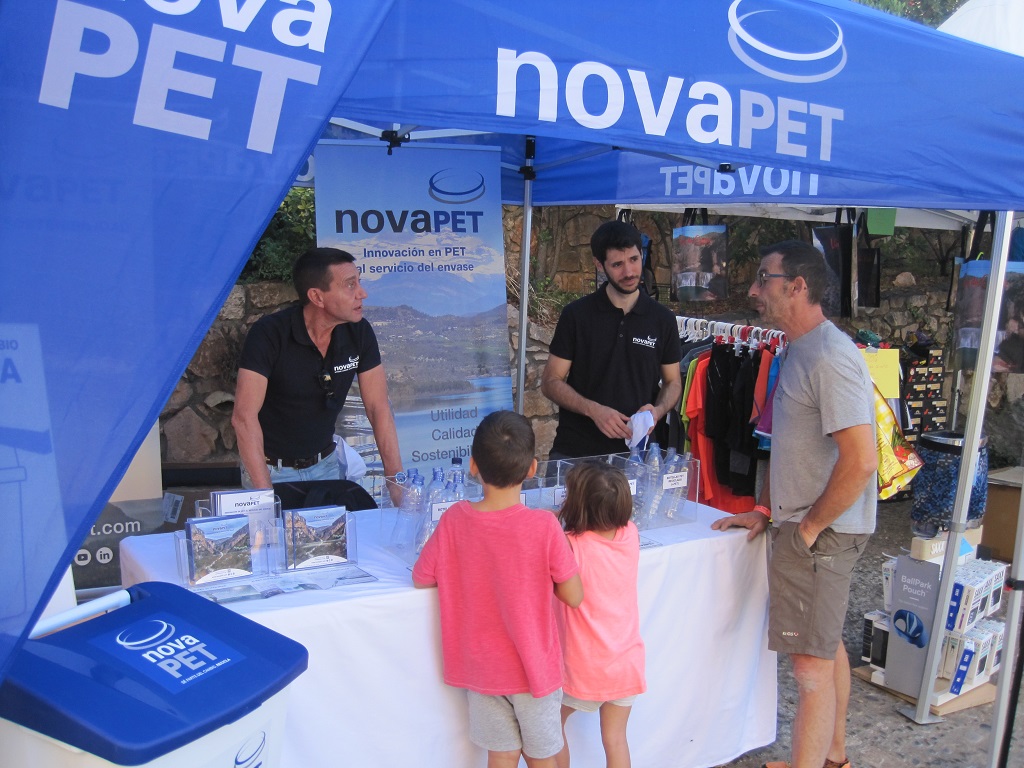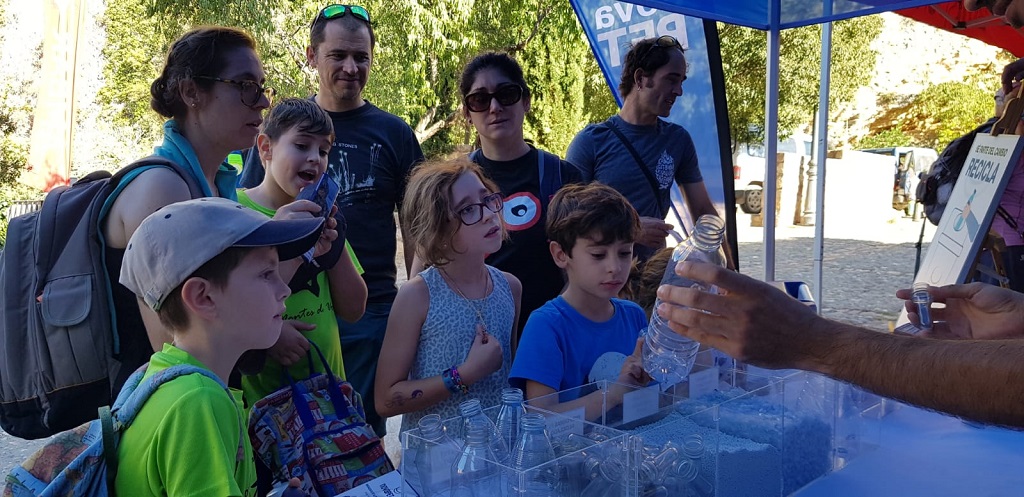 With no doubts, kids were our most valuable public during the event.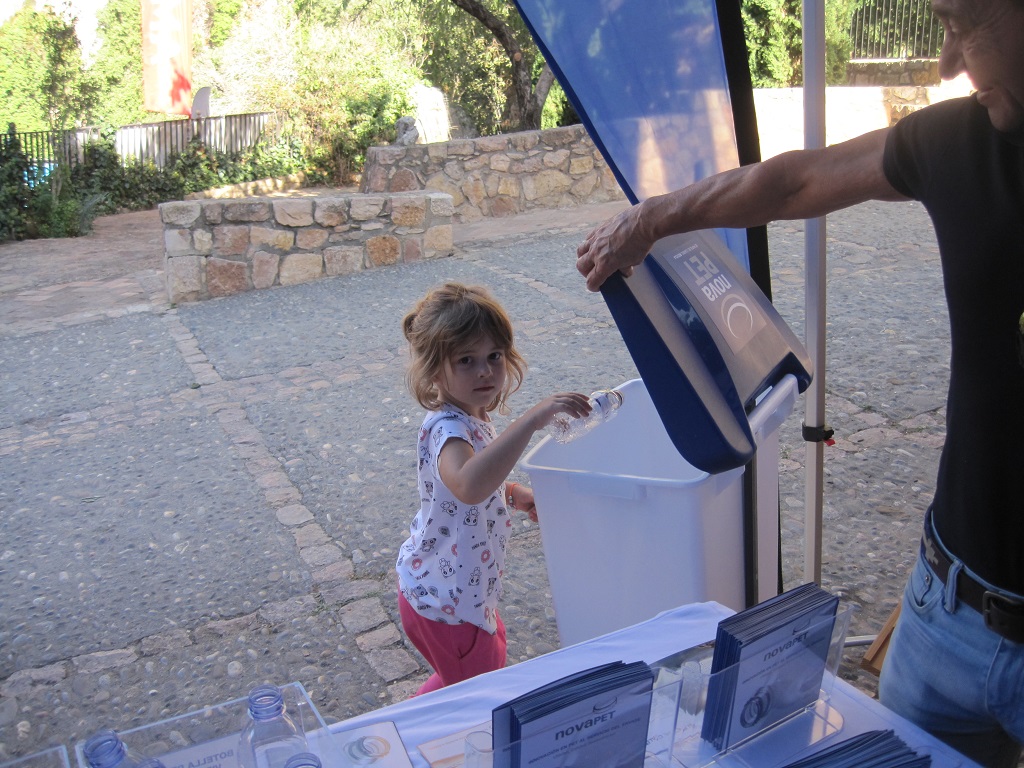 Outing of the Ultra Trail, Saturday 5 October.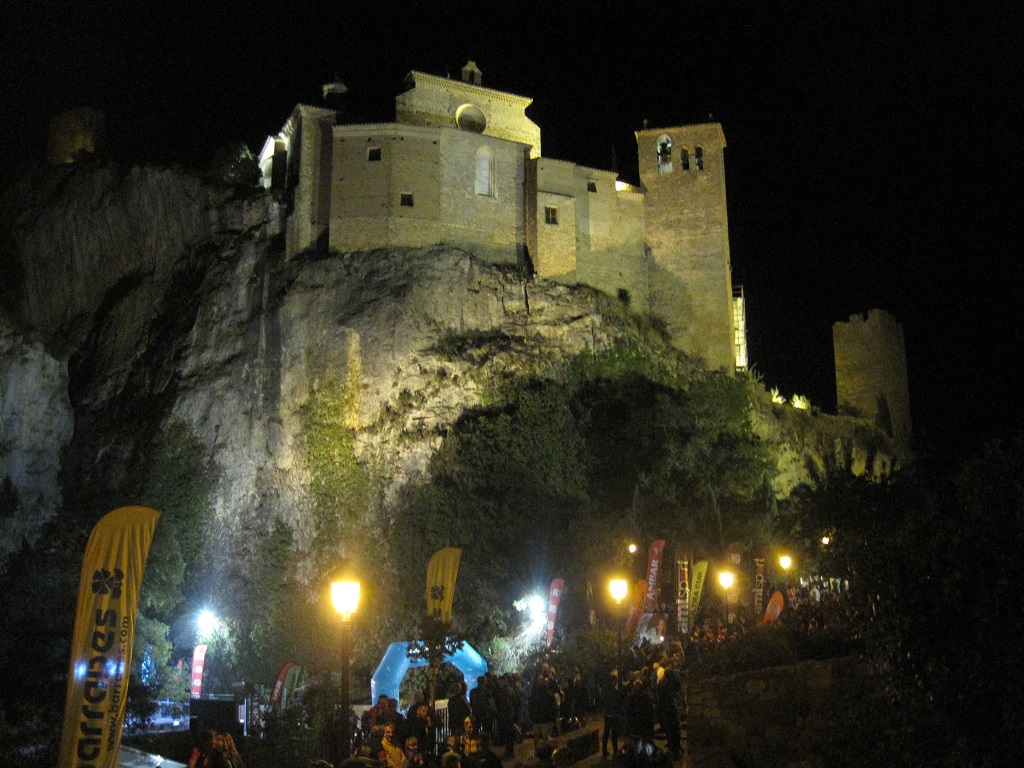 Refuelling point, Alquezar's main square.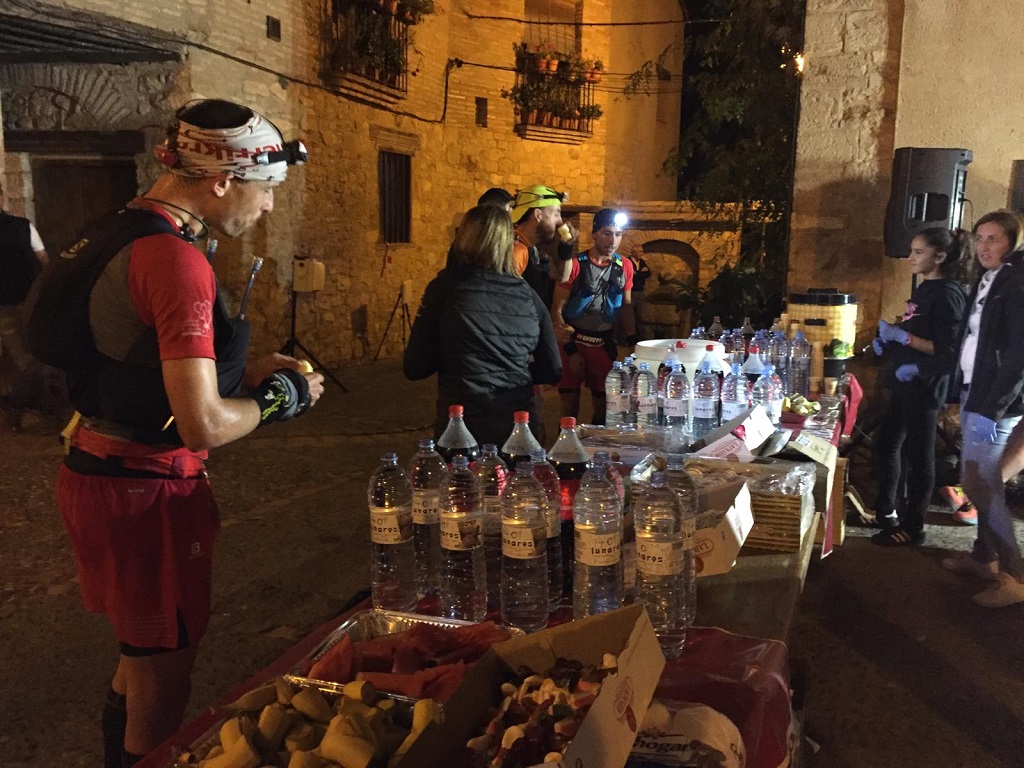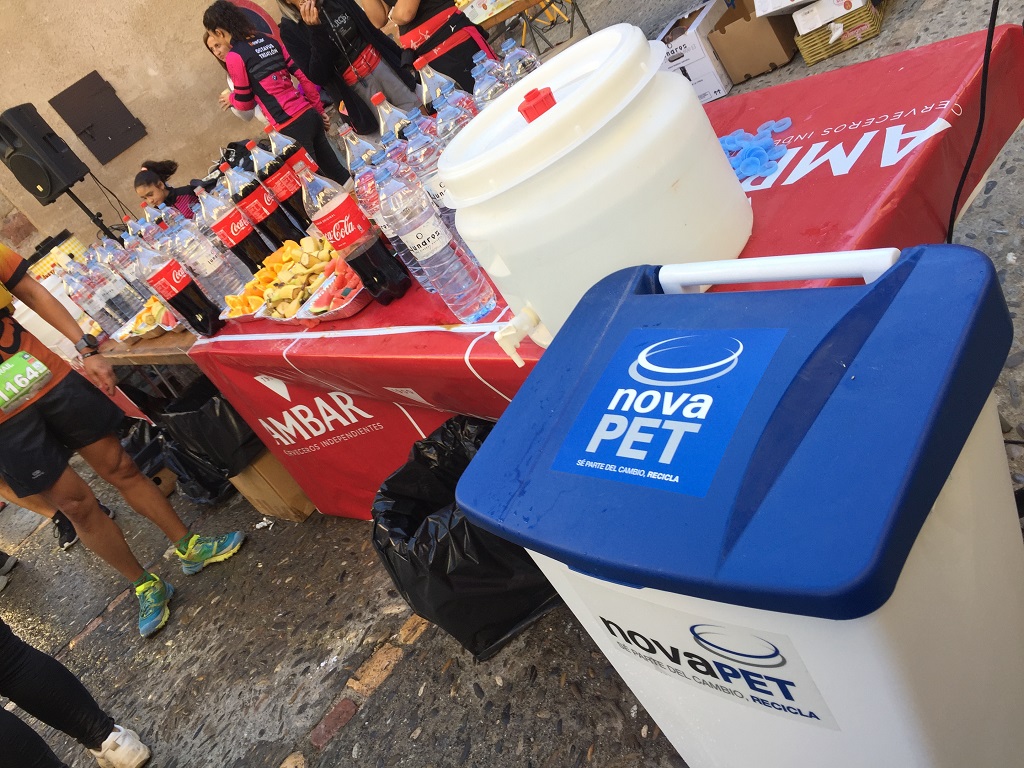 Refuelling point Viña.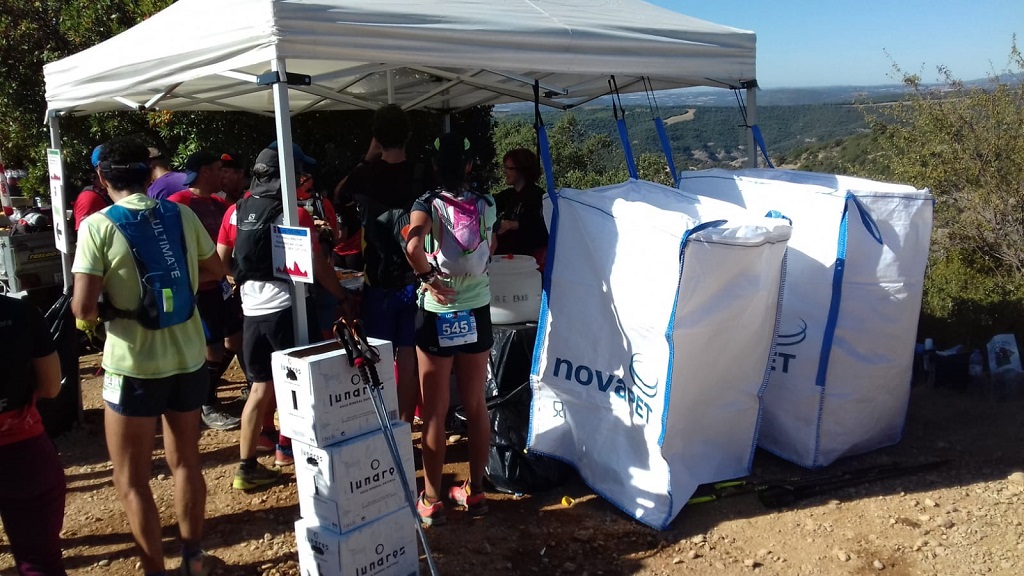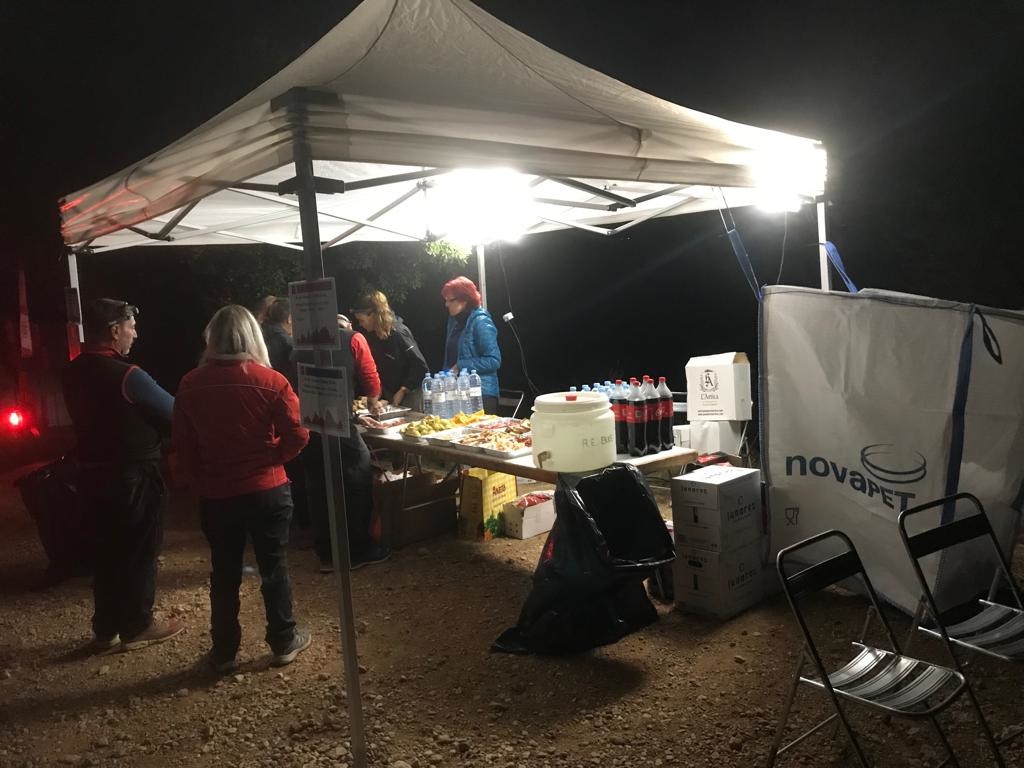 Refuelling point las Bellostas.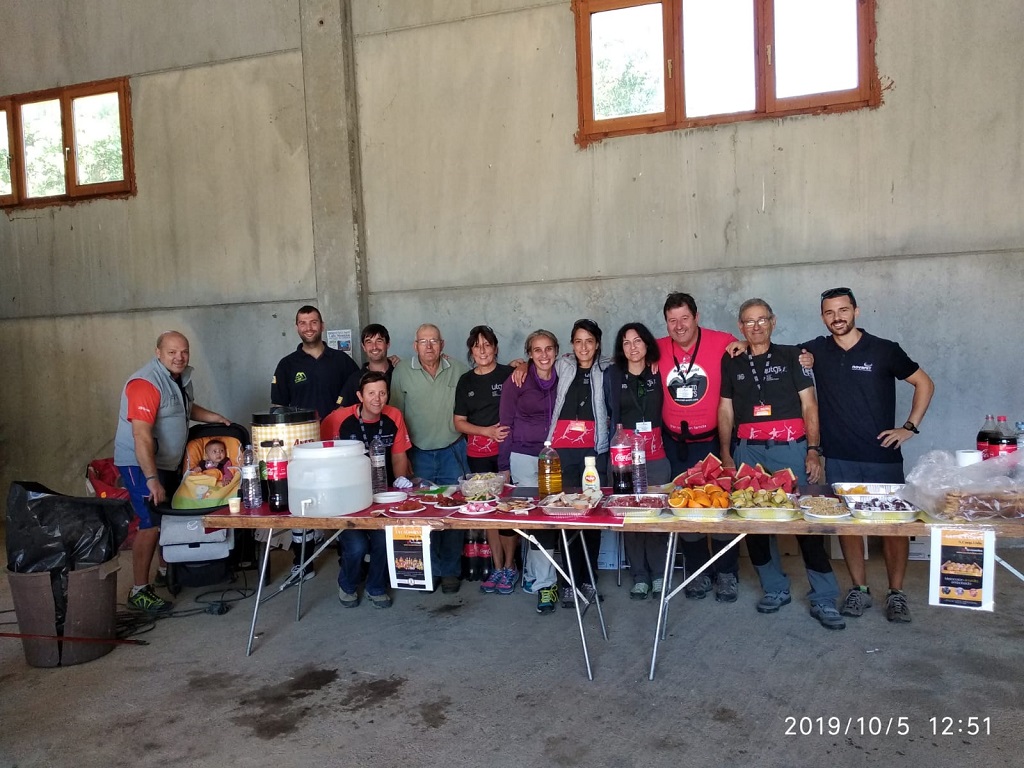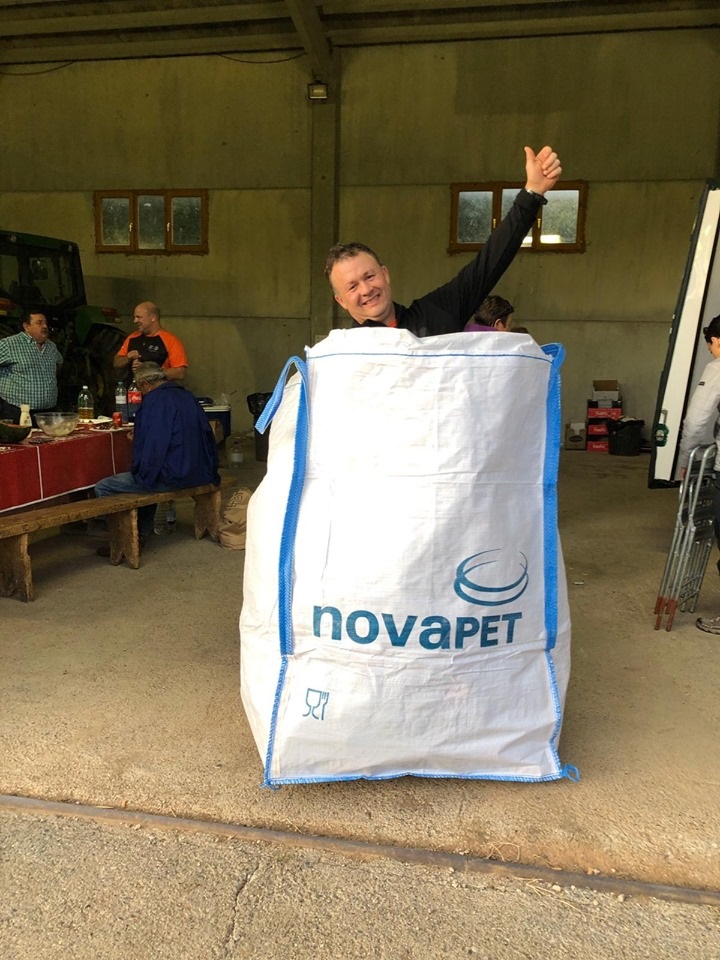 Refuelling point Mesón de Sevil.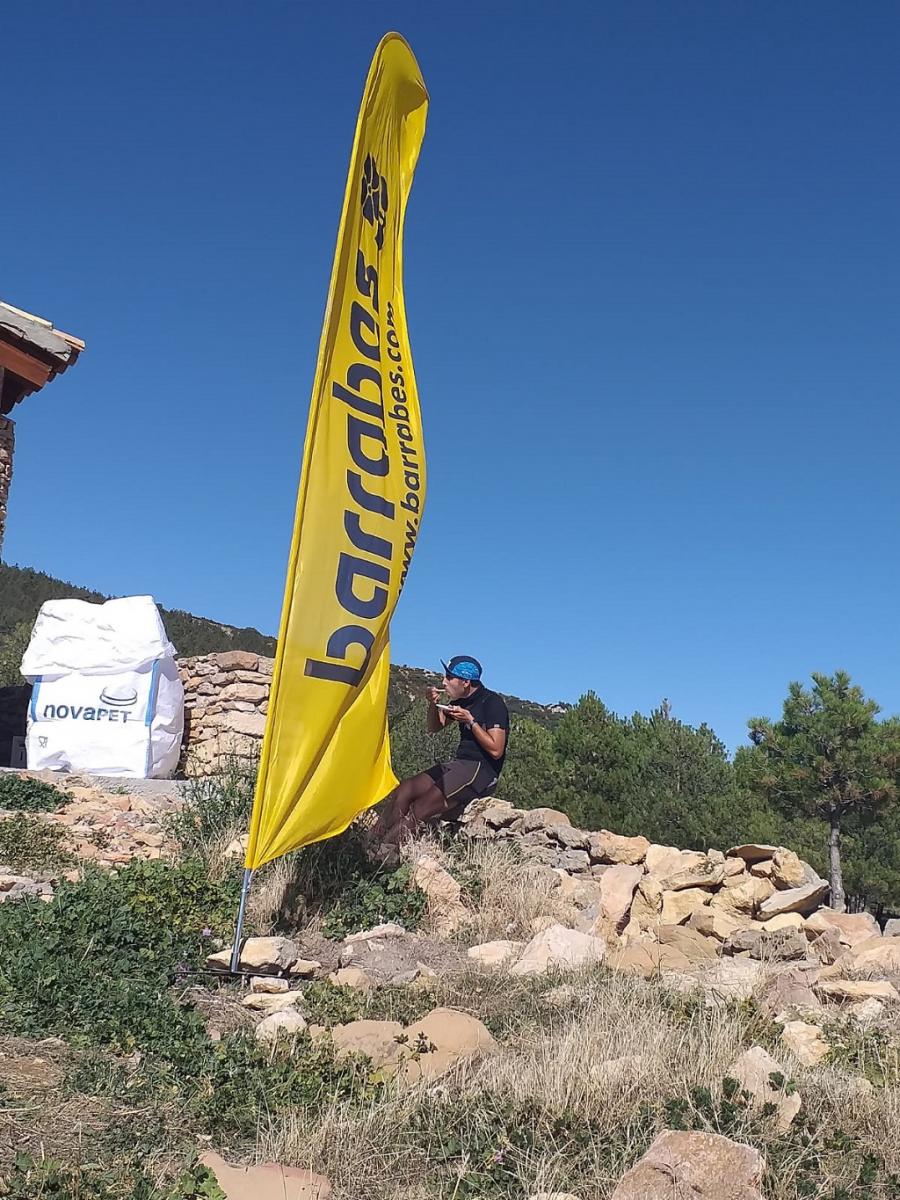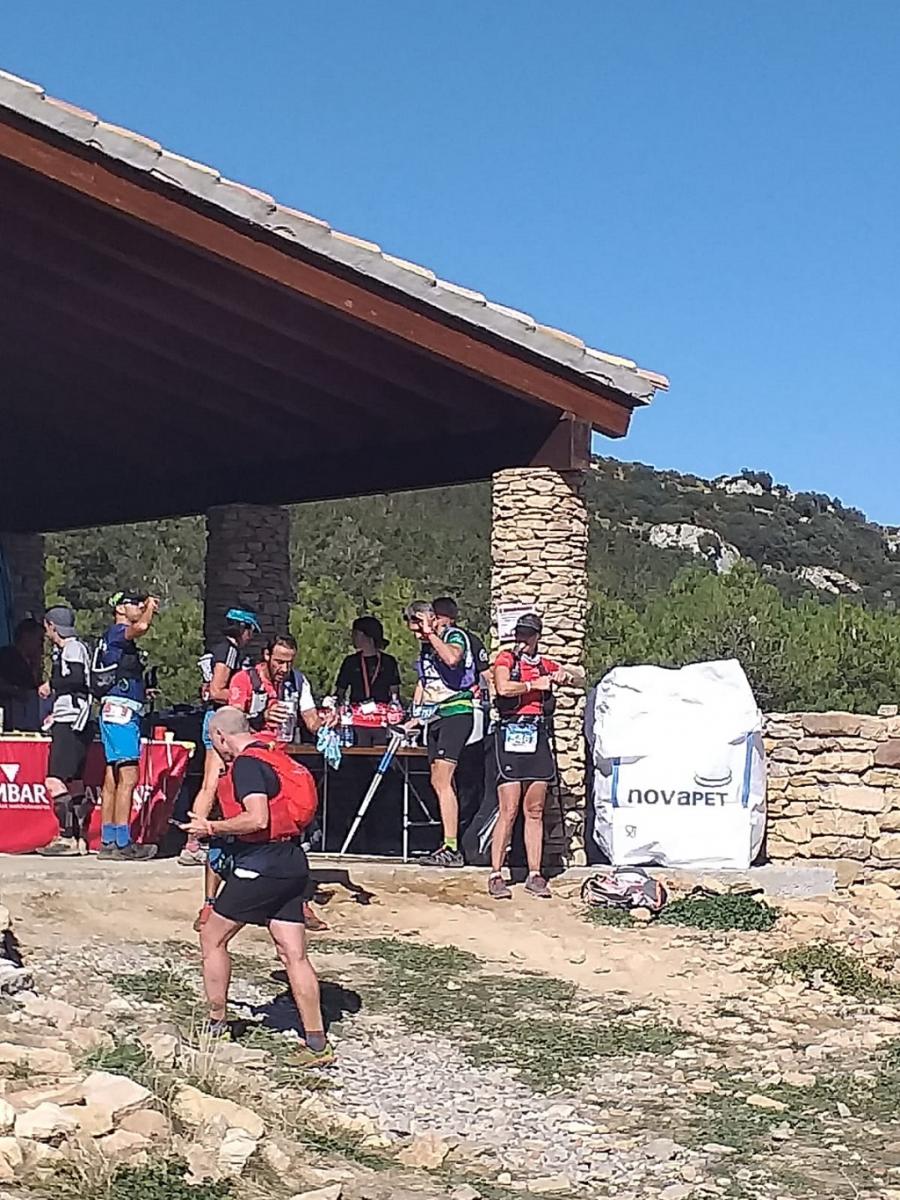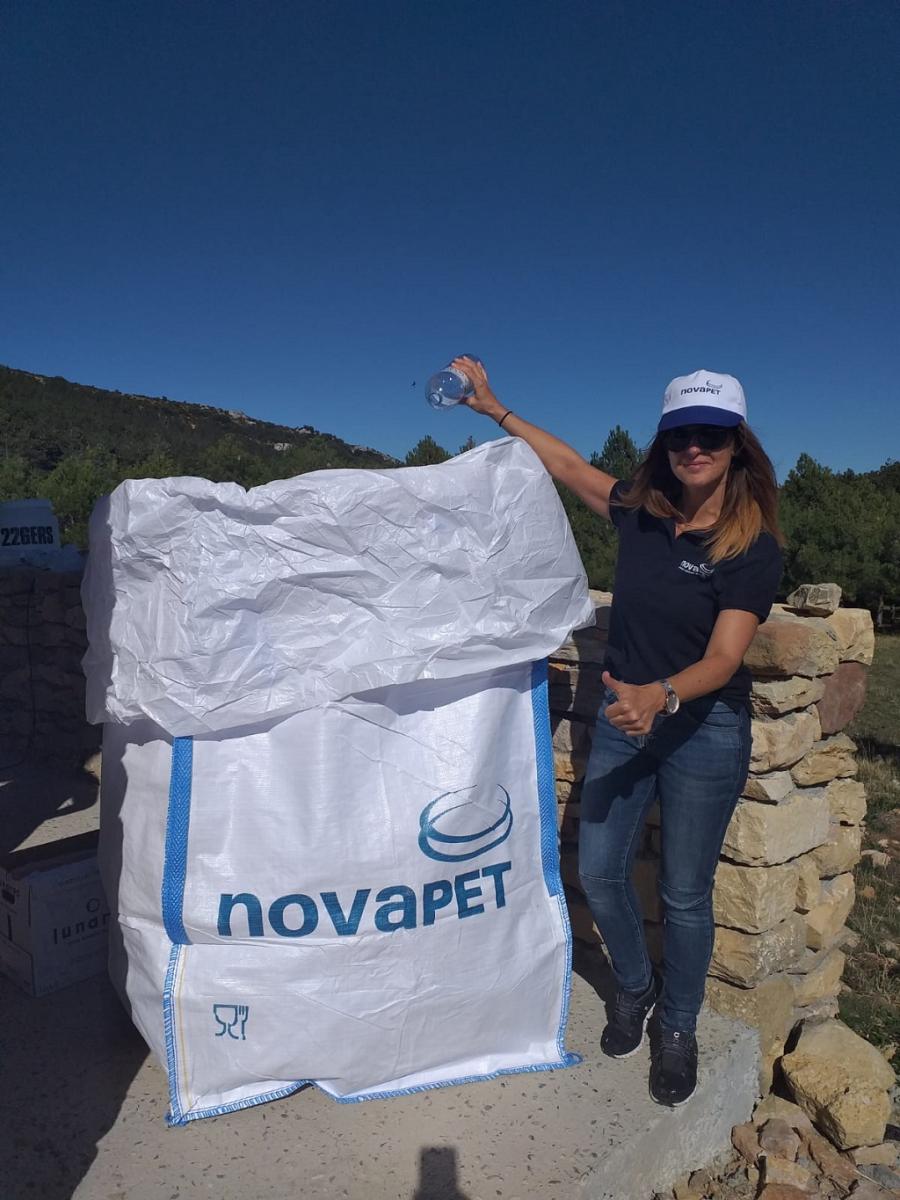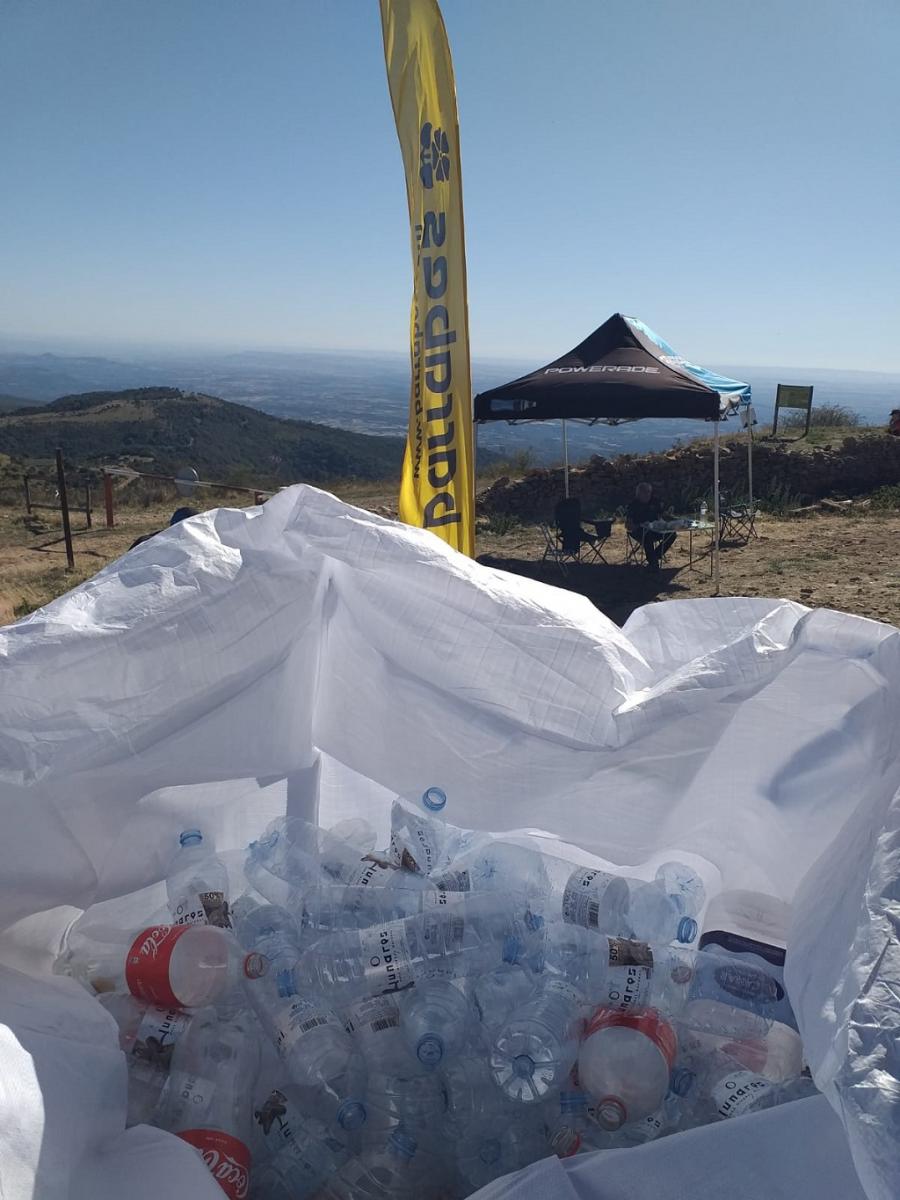 Refuelling point Radiquero.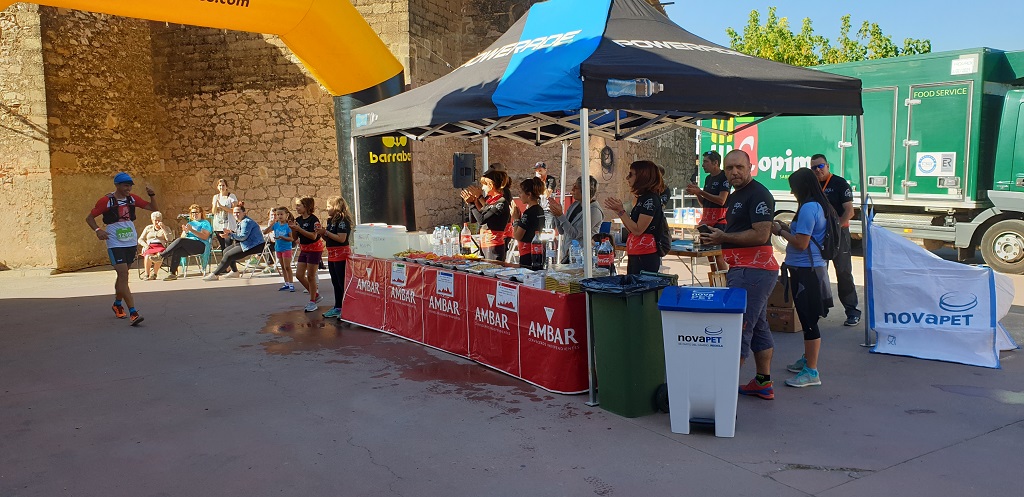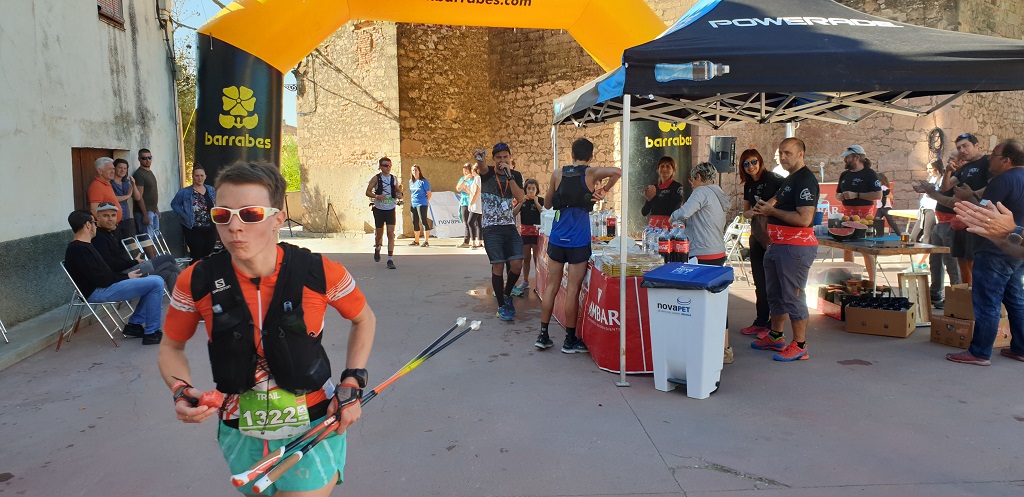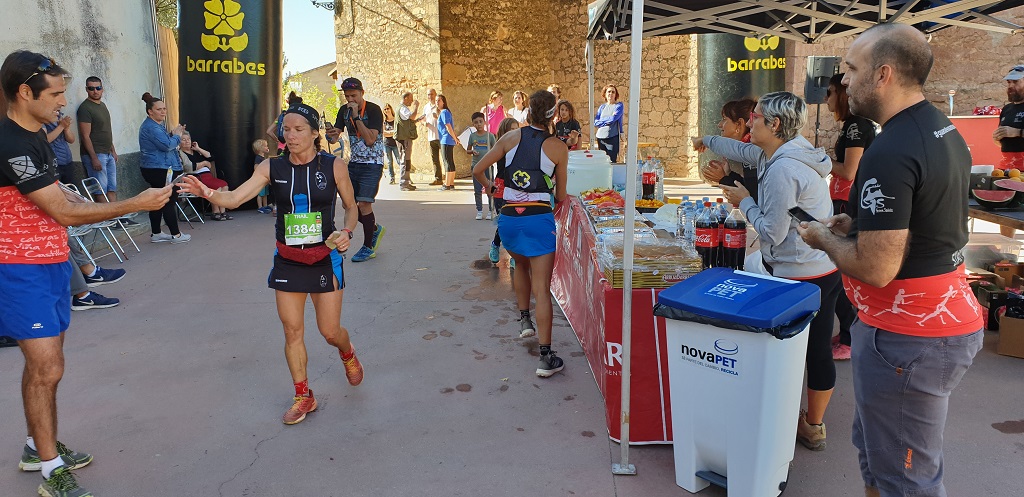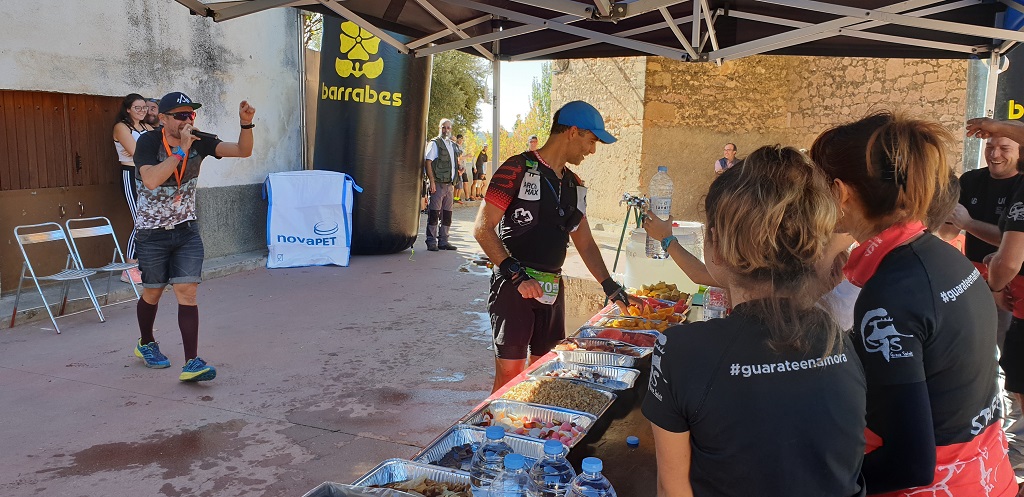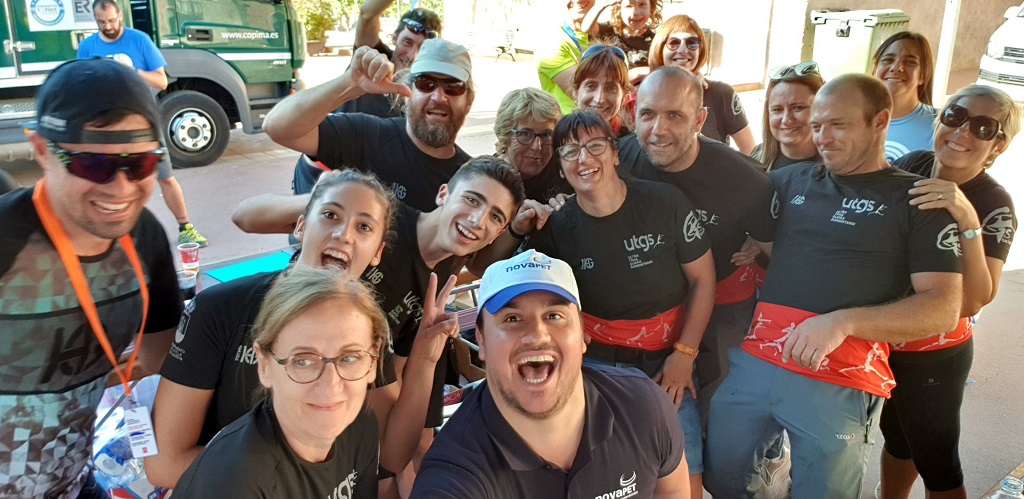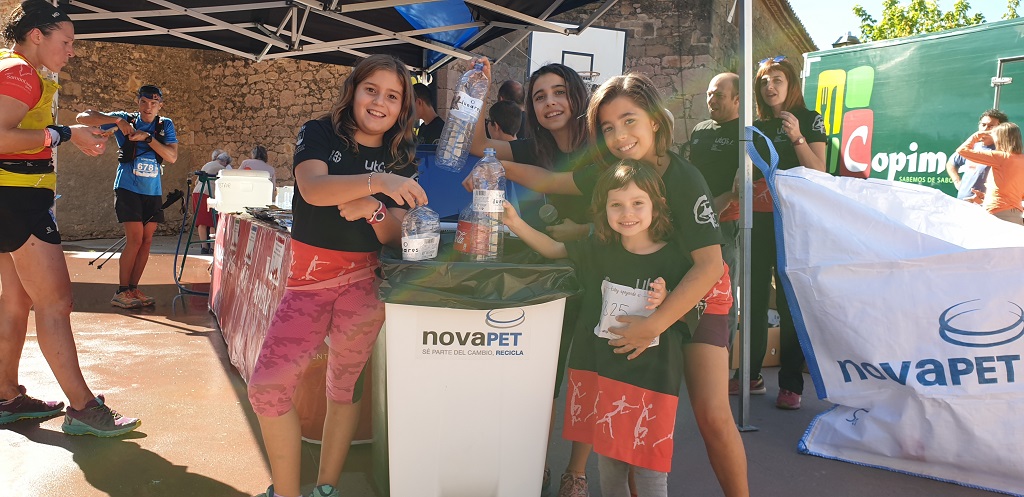 Other points to collect PET at Alquezar.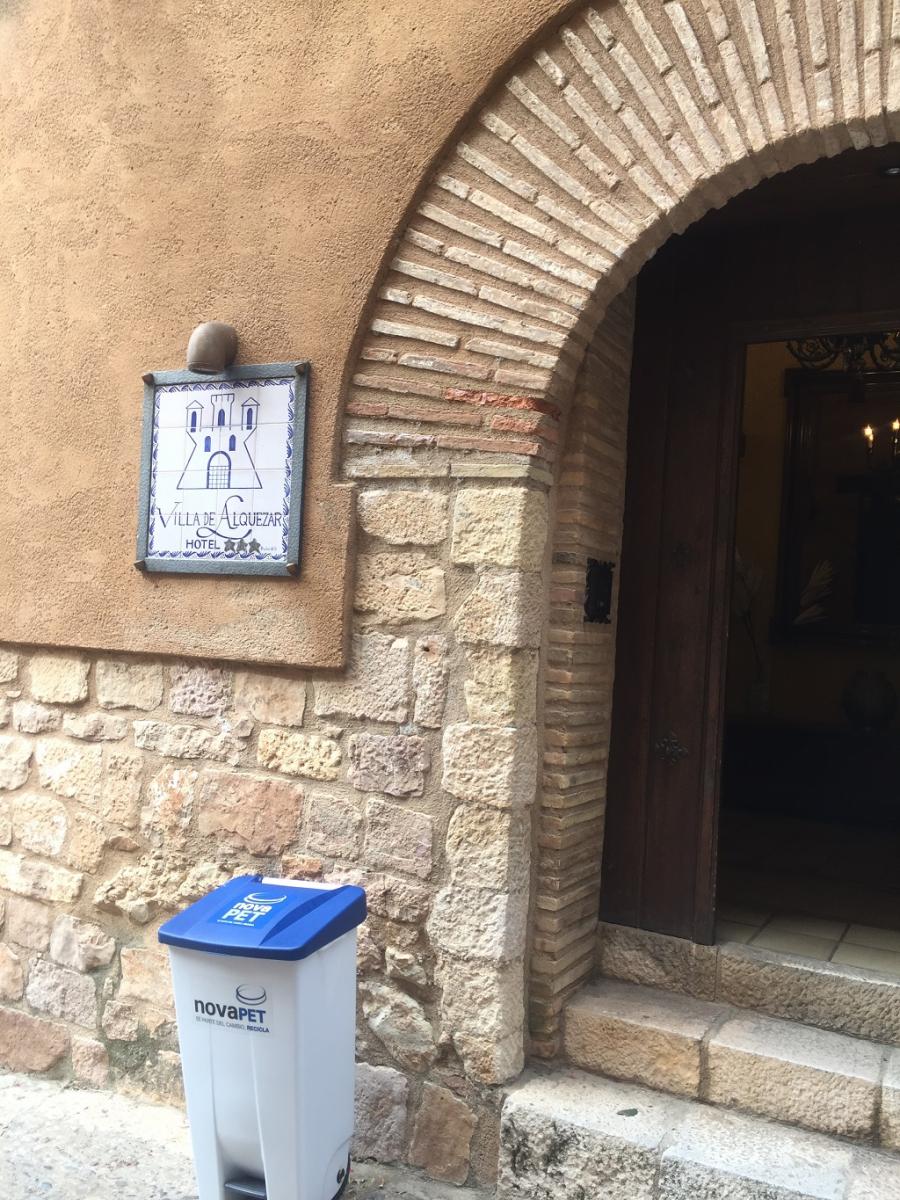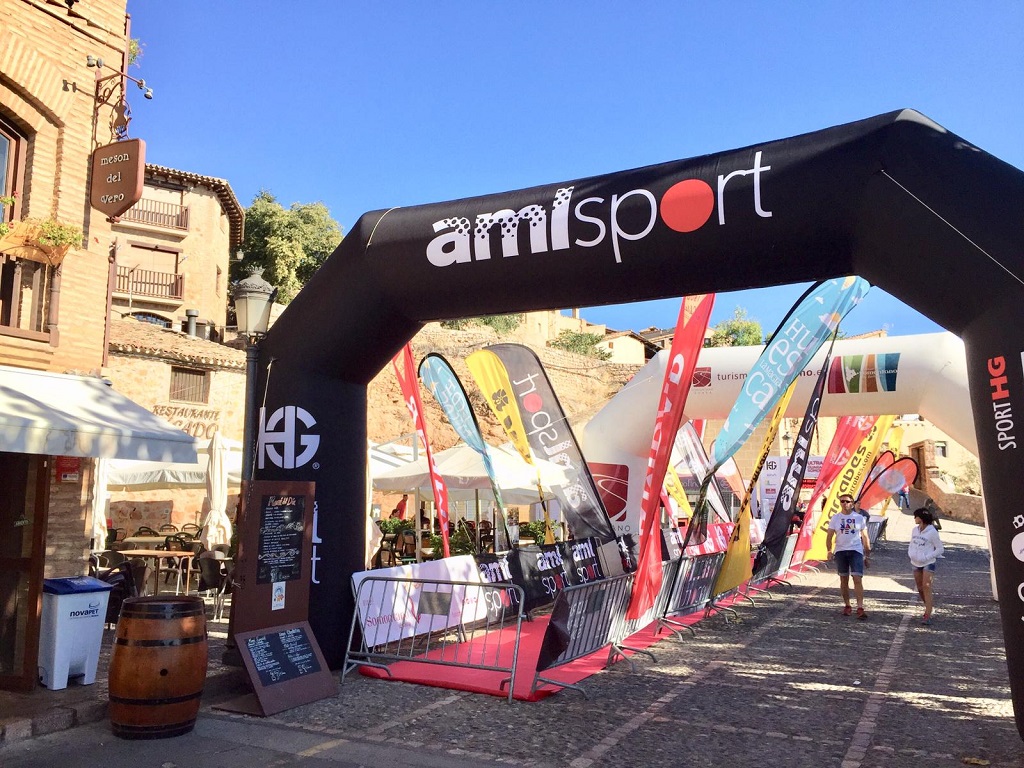 Finish line, Long trail male podium.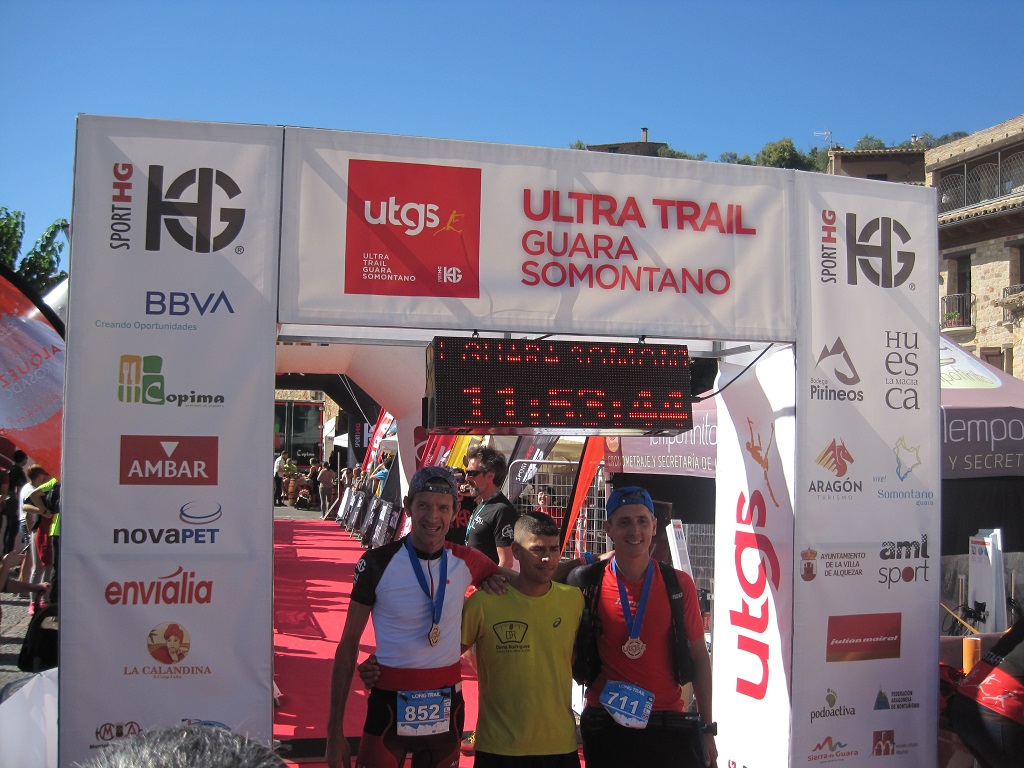 Agustín Luján at the finish line, pole position at the Ultra Trail.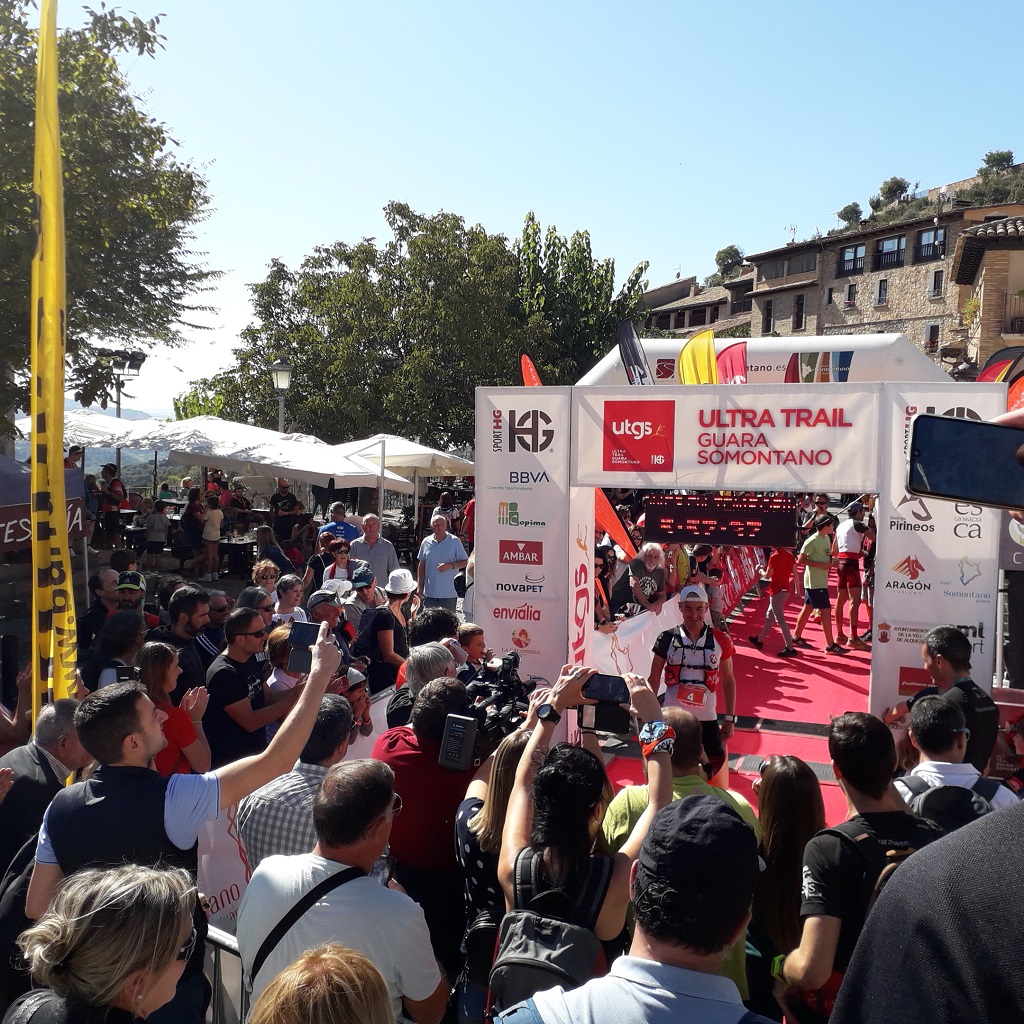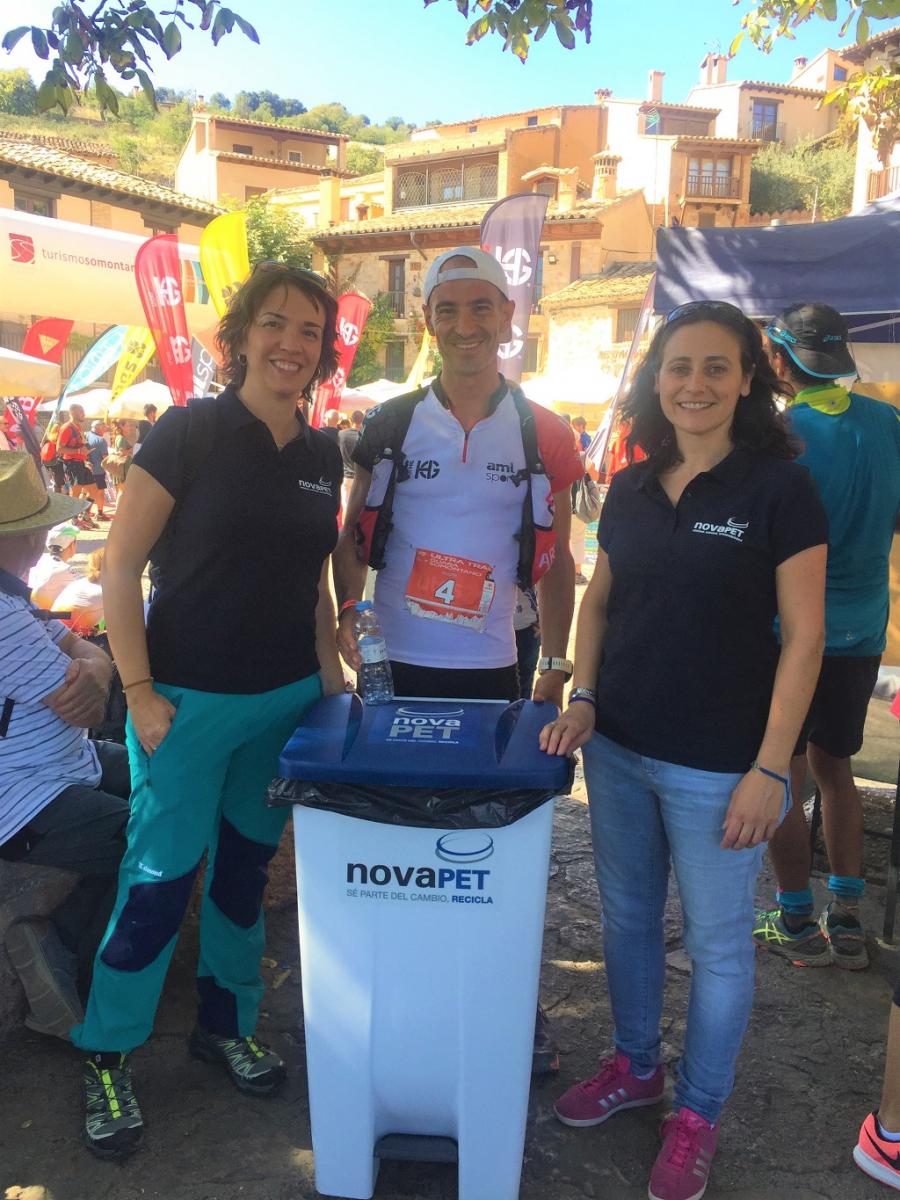 Refuelling point at the finish line, Alquézar.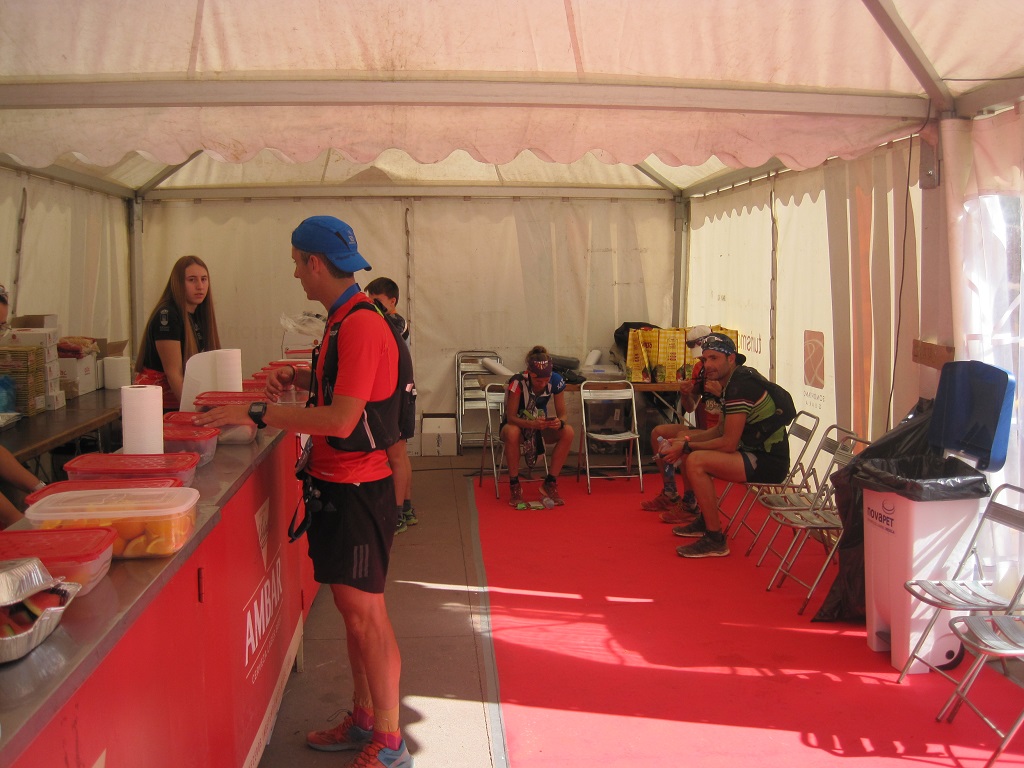 Awards ceremony, Sunday 6th October.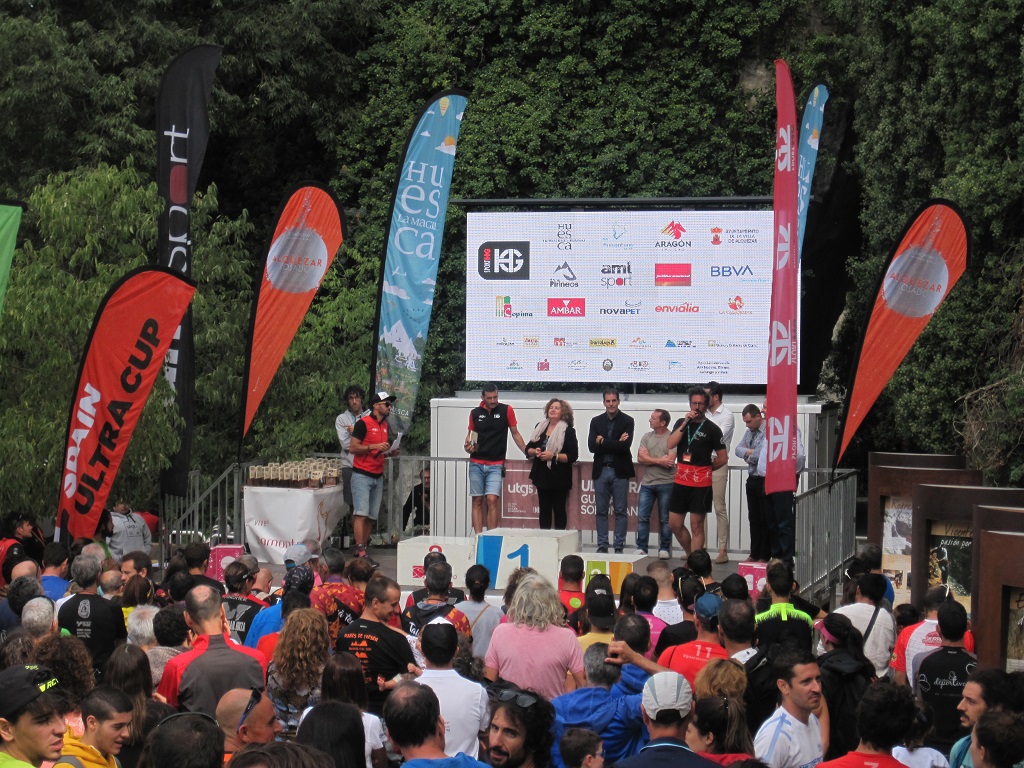 PET volume collected during the whole event. Still pending to be cleaned and procesed to conclude figures.