The Tokyo 2020 Olympic Games begin today July 23, 2021. Date postponed for a whole year due to the current global pandemic situation that has caused COVID-19.
Although the competitions already started on Wednesday 21, from Novapet we want to convey our best wishes to the Spanish delegation so that they can enjoy the long-awaited Olympic Games that will continue until Sunday, August 8, 2021. In this edition there will be record competitions, 33 In total there will be 339 events, which will be held in 42 different competition venues.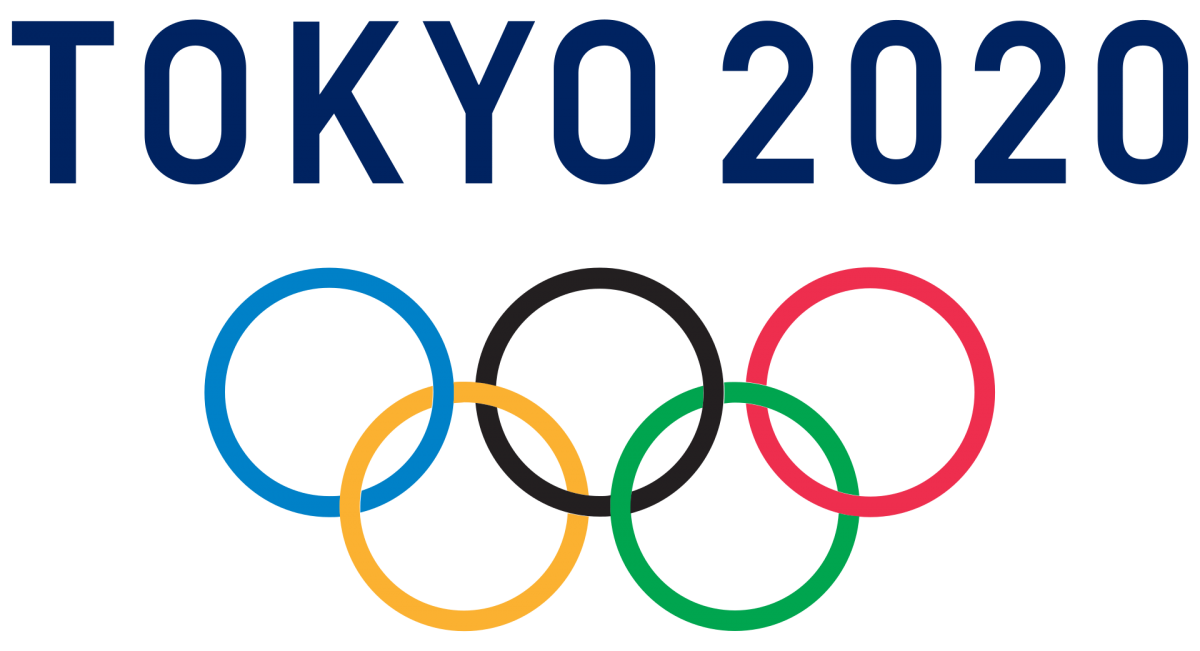 As in any Olympic competition of this caliber, you can imagine that the amount of packaging that will be used, reused and recycled will be enormous.
Japanese culture, and therefore the Japanese, have been giving us great lessons for years in very diverse behaviors, developing and improving more and more, their good habits in different areas and that today we want to detail more, in what came to be a matter of recycling.
We share this photo (No. 10) taken in the Olympic village of Tokyo 2020, with which we want to show, once again, the importance that is given, both inside and outside the European Union, to the correct separation of packaging that really provide value for subsequent recycling.
https://www.reuters.com/news/picture/tokyo-shows-off-olympic-village-a-month-idJPRTXDHMIY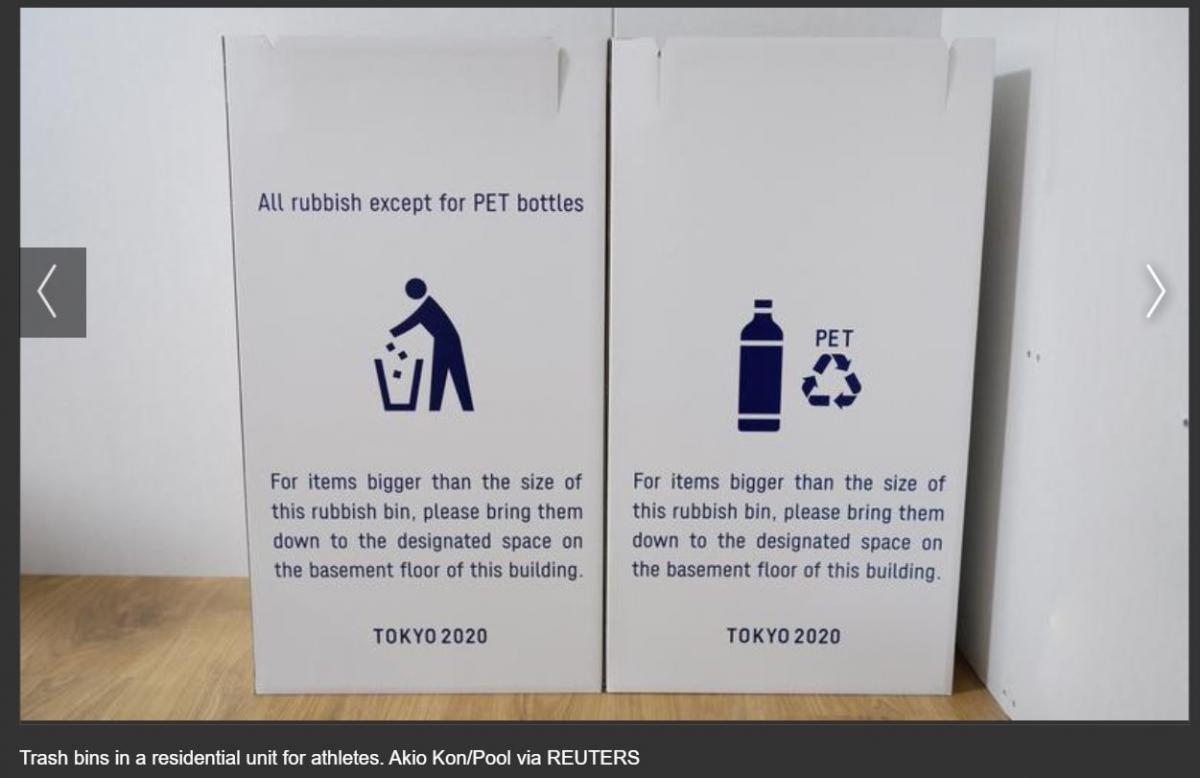 As indicated in these two containers, in the Olympic Village it is proposed to all athletes and users of the same, that on the one hand they deposit the PET containers and, on the other, everything that is not PET (indications of the size of the entered objects apart). What curious not? It is clear that they know very well that the value of a PET container is high, and this initial filter for its correct collection is key in a sporting event of this magnitude.
As you well know, in Novapet we have been immersed in a project of selective PET collection since 2019, when in the mountain race, the Ultra Trail Guara Somontano, it opted for that selective PET collection that was used throughout the test, that went between refreshment points, the finish line and other places of interest; a project that continues years later and that is still present in our production facilities and in the central offices of Barbastro and that will continue to be developed in the next edition of the UTGS in 2021, with more interesting details that we will soon tell you in terms of sustainability.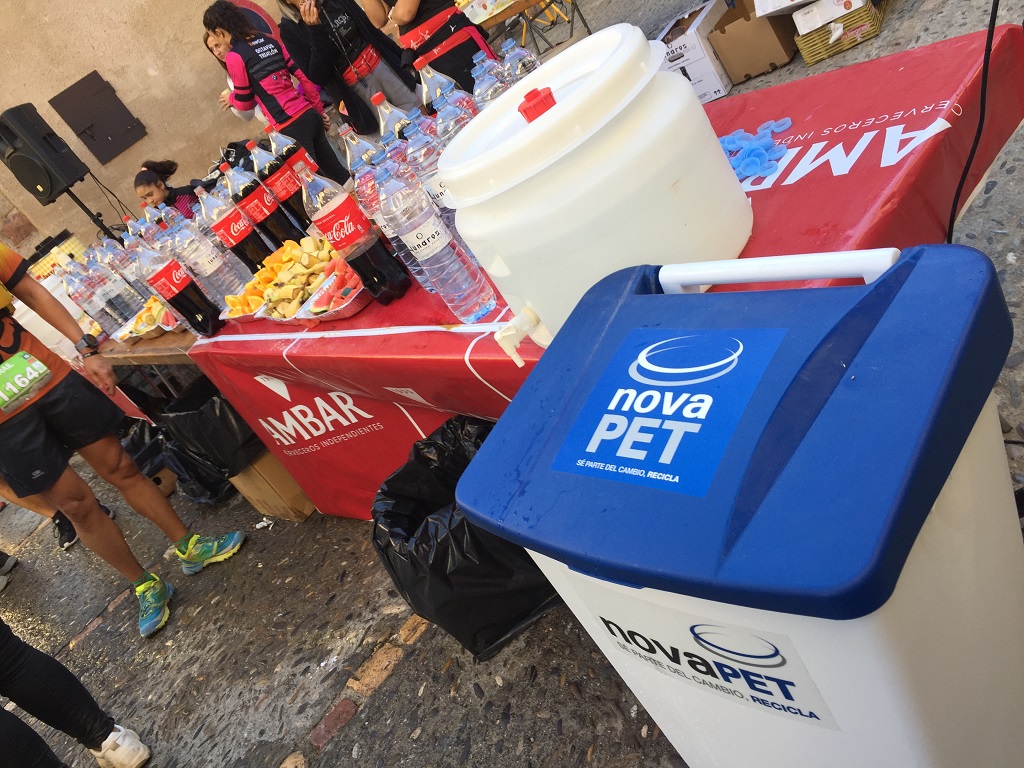 We want to take advantage of this important and long-awaited sporting event to emphasize the importance of a correct separation prior to recycling of all kinds of containers, and for us, especially PET, a material that is totally sustainable from the source and 100% recyclable, that is, that allows food recycling bottle by bottle, being possible that from a single bottle, we can use 100% of it to incorporate it into the production of a new bottle or container that will contain a certain percentage of r-PET.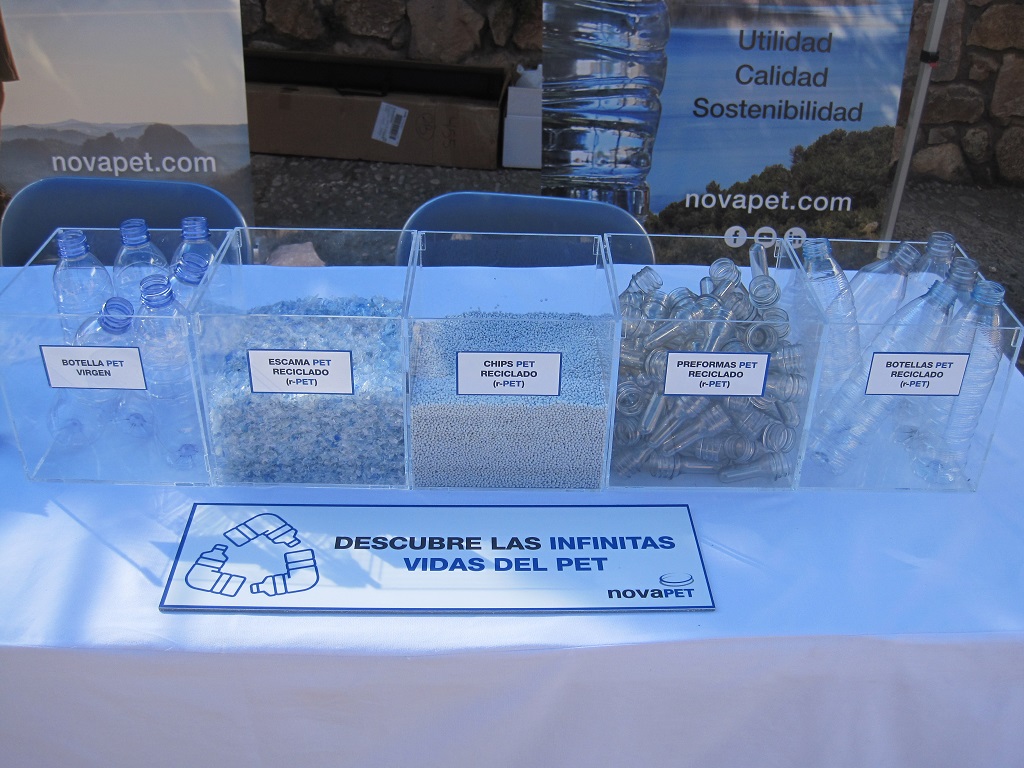 We want to end this post with a very inspiring phrase from the video posted on the web www.olimpics.com, in which Usain Bolt's voice reminds us that "together we are stronger", and this phrase is applicable to everything. Small actions are useful, but if we do them all together, they go much further. Let's get serious about the separation of waste (resources, most of the time). Let's separate the PET, let's recycle the PET.
"The world only moves forward when we move together".
Vía: https://olympics.com/en/topics/let-s-get-strongertogether-for-tokyo2020